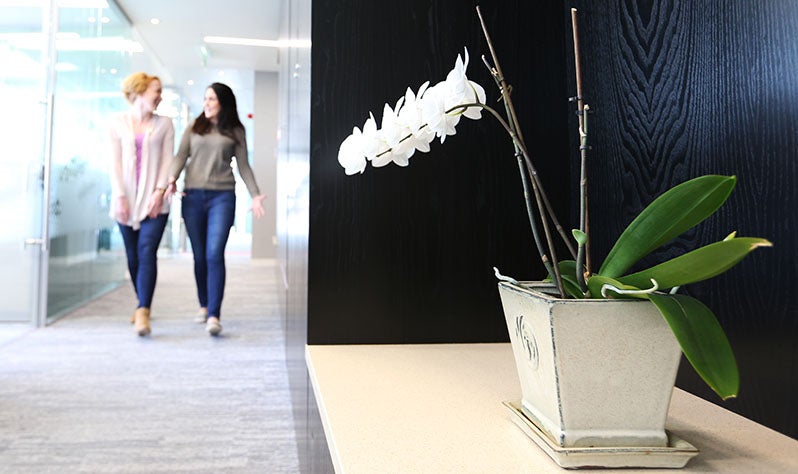 Who we are
We're Bord Gáis Energy, we've been in operation since 1976 and today provide gas, electricity and home care services to over 730,000 residential and business customers throughout the country.
As an energy services and supply company we're committed to satisfying the changing needs of our customers and helping them transition to a lower carbon future.
Our main locations in Ireland are in Dublin and Cork but you're probably more familiar with our sponsorship programmes and boiler service engineers who are out and about visiting homes, businesses and communities. You'll know them from their helpful approach, their uniforms and their photo identification cards.
In July 2014 we became part of the global Centrica plc Group. Centrica is active in the energy chain − from sourcing energy to saving it − and this helps us operate more efficiently. You can find out more about our parent company Centrica.
Staying safe with Gas
Outside the home or inside, if you think there is a gas emergency please call the Gas Networks Ireland 24-hour Emergency Line: 
Someone will be sent out immediately.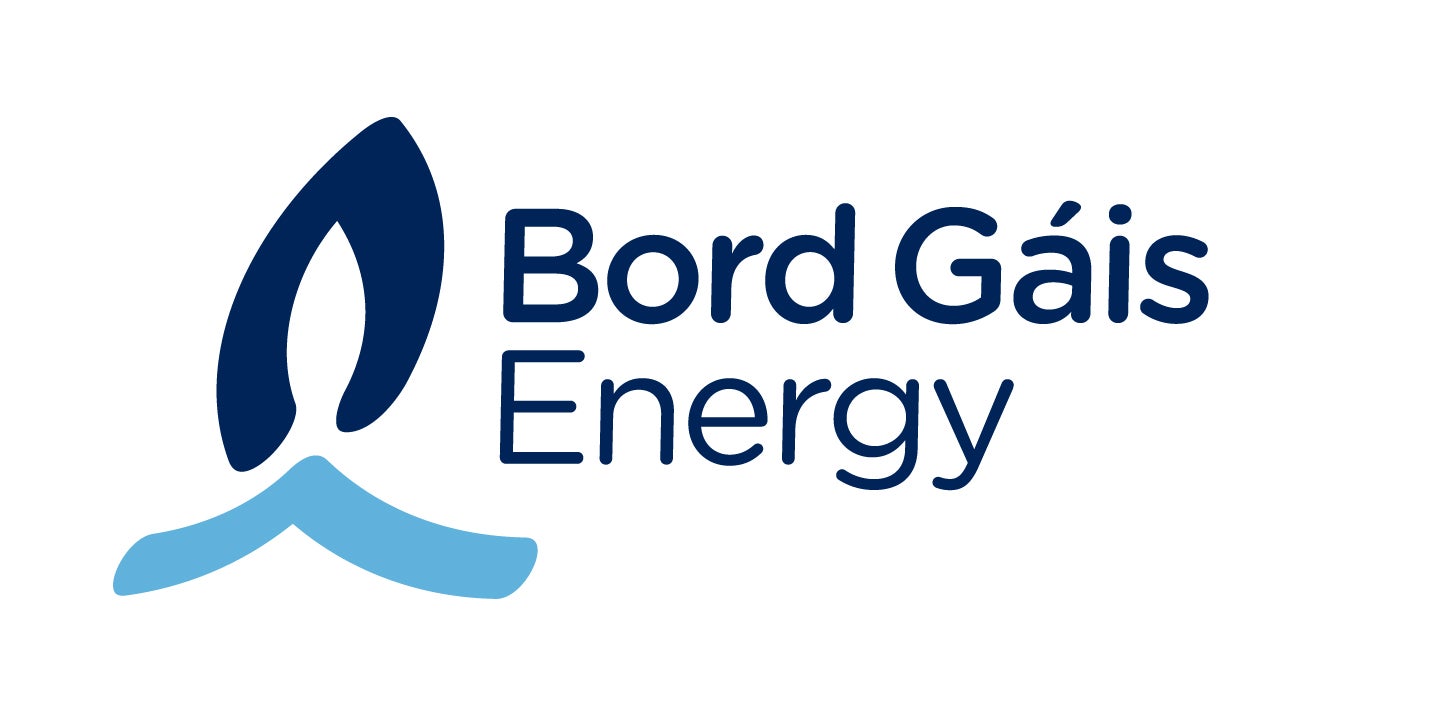 What we do
Bord Gáis Energy generates, sells and trades energy for use in the Republic of Ireland. We own a state of the art 445MW energy efficient Power Generation Plant in Whitegate, Co. Cork which can power up to 400,000 homes. To make sure we always have enough energy to go around, our Energy Trading Team is busy buying gas and electricity on the international wholesale markets. When we generate more energy than we need, we sell and trade it and it is used to power homes, businesses and communities.
We're continually investing in the experience our customers have when dealing with us, we want to make sure that we are offering you an innovative range of products and services to suit your everyday needs. We're also aware that as an energy company we play a leading role in shaping how over 730,000 homes and business across the county consume energy; and we know that the greatest contribution we can make in tackling climate change is to provide our customers with more sustainable ways to manage their energy. Along with our boiler servicing offer we feature a range of Smart products and services that reduce energy and support a low carbon future by allowing our customers control their heating, electric appliances and lighting from their phone. We also feature a full range of energy solutions for businesses with the Centrica Business Solutions suite allowing Businesses customers manage their energy more efficiently.
In 2012, we set up the Bord Gáis Energy Rewards Club as a way of rewarding customer loyalty by offering them more value, additional savings on their household bills and unmissable rewards via our partnerships with the GAA, Center Parcs, Zurich, Circle K and the Bord Gáis Energy Theatre. To sign up or login for these unmissable offers visit our Rewards Club.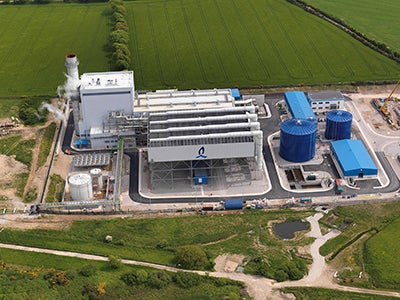 Imagine a better way with Bord Gáis Energy
At Bord Gáis Energy, our services and solutions are re-imagining how we use our energy. Like turning your house into a smart home with our energy bundle or protecting the future of those we care about with our sustainable solutions.
We offer a range of brilliant possibilities including boiler servicing & repair, smart technology, sustainable solutions and discounts on your energy. Because how we choose to use our energy, is how we choose to live our lives.
Learn more
Sustainability
Climate change is one of the biggest challenges the world faces today – and we believe that the energy sector is at the forefront of the need to respond in creating a cleaner, greener world. In Bord Gáis Energy we recognise the important role we play and have set out the following Sustainability principles for our business.
Our sustainable principles:
The greatest contribution we can make in tackling climate change is to provide customers with more sustainable ways to manage their energy.
We want to enable a cleaner energy system that supports renewables, reduces reliance on fossil fuels, and enhances grid flexibility.
We will continue to drive out emissions across our business as part of our commitment to be net zero by 2050.
As part of the Centrica Group, Bord Gáis Energy is committed to delivering on Centrica Sustainability and Climate Ambitions. For more information on Centrica's Climate Ambitions visit www.centrica.com/sustainability/.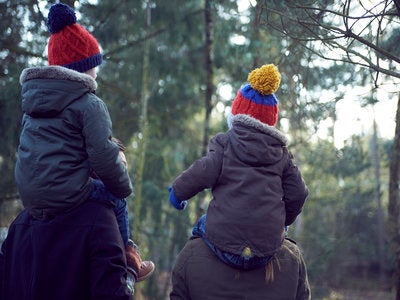 How we work with you
There's a very important link in our energy supply chain – the one between you and us. We know that our business relies on our customers so we do our best to hire people that understand the importance of an excellent service and value for money.
To ensure we stay focused on our customers' needs we've also developed the following company values:
Care
We care deeply about our impact
The safety of our team and of others around us is paramount
We respect others, and the trust they place in us
We want to make a difference to society and those we touch
We have a sense of responsibility which goes beyond our job
Delivery 
We do things right and deliver
We value delivering great service and customer outcomes
We are rigorous, do things the right way, and follow best practice
We appreciate the journey as well as the results
We seek simplicity, efficiency and continuous improvement
Collaboration
Together we win
We enjoy working with others
We believe relationships and partnerships are fundamental
We are best when we work as a team
We seek out views and mutual understanding, even from our harshest critics
Agility
We are nimble, curious and innovative
We don't stand still and know when to change
We seek out new things which will make a difference
We are restless, always looking to do better
We embrace the ideas and perspectives of others
Courage
We step up and take responsibility
We pursue the right outcome, knowing it is rarely easy
We are prepared to stand for what we believe
We will challenge where we believe the path is wrong
We face into the challenge and grasp the opportunity
Our values and our code demonstrate our commitment to being a responsible business and bind us together in common pursuit of our strategy and purpose. Find out more on centrica.com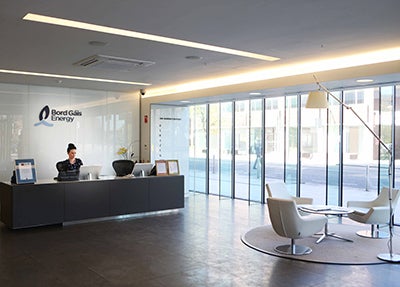 Our commitment to employee well-being
Here at Bord Gáis Energy we're committed to employee well-being. We're delighted to have received The Keep Well Mark accreditation, which is administered by the Irish Business and Employers Confederation (IBEC). The accreditation process benchmarks a company's practices against recognised standards in Ireland. External assessors evaluated Bord Gáis Energy's commitment to well-being in the following areas:
Leadership: "The organisation uses its policies and practices to create a working environment that is conductive to health."
Absence management – "Information is used to help managers reduce sickness absence, and support attendance."
Health and Safety – "The organisation monitors and improves Health and Safety."
Mental Health – "The organisation protects and promotes the mental wellbeing and its staff, including appropriate policies, management, training, and support mechanisms."
Smoke Free Policy – "The organisation encourages a reduction in smoking among employees."
Physical Activity – "The organisation actively promotes the importance and benefits of regular physical activity and creates opportunities for employees to get more active."
Healthy Eating – "The organisation actively encourages and enables staff to eat healthily and make better food choices."
Intoxicants Policy – "The organisation responds to problematic use for intoxicants and has support systems in place for those in need of help and advice."
We satisfied best practice criteria across all eight categories indicating our past and future commitment to well-being. Happy works are more productive which is great news for everyone connected with Bord Gáis Energy. Gender Pay Statement 2022
We're proud to have published our first gender pay gap report in 2022, which is so important in driving transparency and action for us as an organisation. At Bord Gáis Energy, we're on a journey of significant transformation and we commit to being an employer which sets a culture of inclusion and equality.
While we've made positive changes to improve diversity and inclusion, our sector and company still lacks gender balance which is what's driving our gender pay gap.  We're taking targeted action to reduce the gap – from creating an engaged team that reflects the full diversity of our communities, helping our female colleagues with career progression, to recruiting apprentices with the ambition that 30% of the apprentices we hire will be women by 2030. Achieving these goals and closing our pay gap will take time and will be challenging, but we believe that aiming high is the right approach and we're confident that we can deliver tangible change over time.
Download Gender Pay Report
Our Servicing Team
Natural gas is a very safe type of energy. But it's important to be careful and make sure your gas supply and the equipment you use is as safe as possible. That's why our Servicing team is available to look after everyone's boiler needs – customers and non-customers – seven days a week. Minding your boiler means it works efficiently, operates safely and lasts longer.
Learn more about Gas Boiler Care