Switching to us has never been easier
Switching from your current energy supplier to Bord Gáis Energy is quick and painless. And there's a good reason for making the switch: it will help you save money on your energy bills.
The first step is to check what discounts you're getting (if any) from your current supplier. If you're being placed on a standard tariff plan, you should check out our offers.
Our compare plans page will show you our full range of energy plans: from dual fuel to gas or electricity only. Then you just have to select the plan of your choice, fill out our very simple sign up form, and start enjoying your savings in a couple of weeks.
The contract with your old supplier will be switched automatically, so you don't have to worry about contacting them. To help you take the next steps, we've put together this simple guide:
Ready to make the switch?
If you're looking for a dual fuel or single fuel plan, we have the right offer for you. Switch now and start saving.
Compare our plans
Switch and save money
Before you switch you will need
A recent gas or electricity bill
Your meter reads
Bank details
Complete the 4 step online form
Sit back and relax, we got this!
The switching process takes about 2 weeks. Once complete you we will send you a Welcome Pack.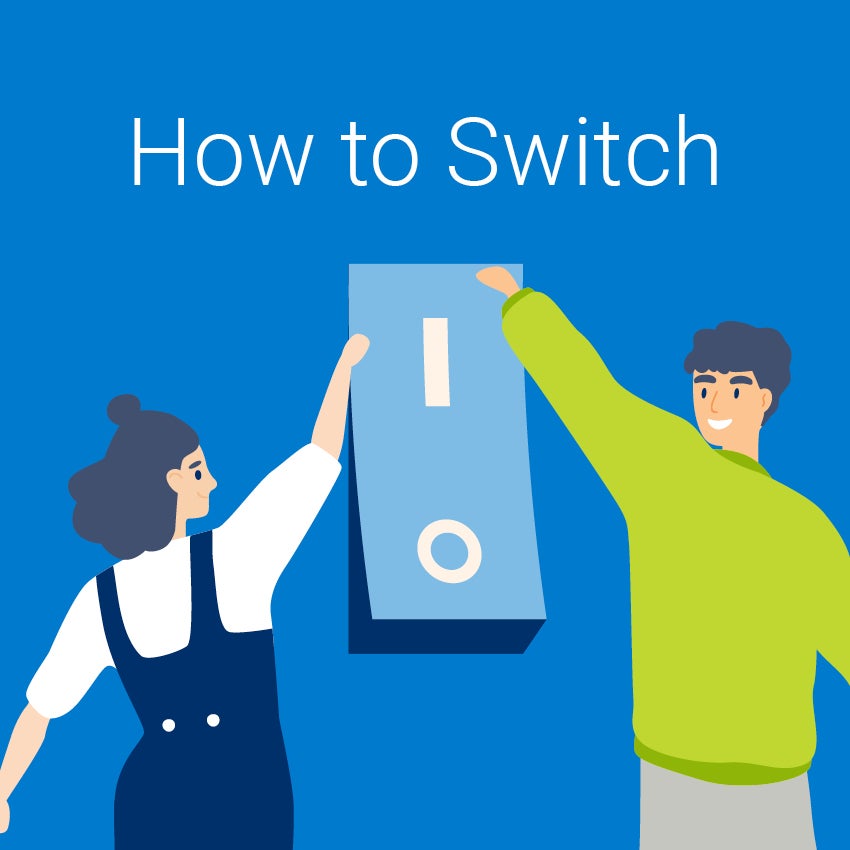 Switching FAQ's
It depends if you are still in contract. Some plans need you to sign up for 12 or 24 month contract. When your contract is over, you're free to switch to Bord Gáis Energy. However, if you leave before the end of the contract, you'll usually have to pay an early exit fee. Depending on the provider and plan, that fee could cost between €50 and €100.
Usually, no. If your contract is over you can switch at any time. You can simply go to the compare plans page, select the plan of your choice, complete our simple sign up form, and we'll take care of everything from there.
No. Switching is a smooth and transparent process for customers, and there will be no disruption in your energy supply.
The process takes about 14 days. Once is completed, you'll receive our Welcome Pack.