Gas boiler replacement and installation
Gas boiler replacement and installation
If your boiler is 15 years or older, you could be losing heat and paying higher bills than you need to.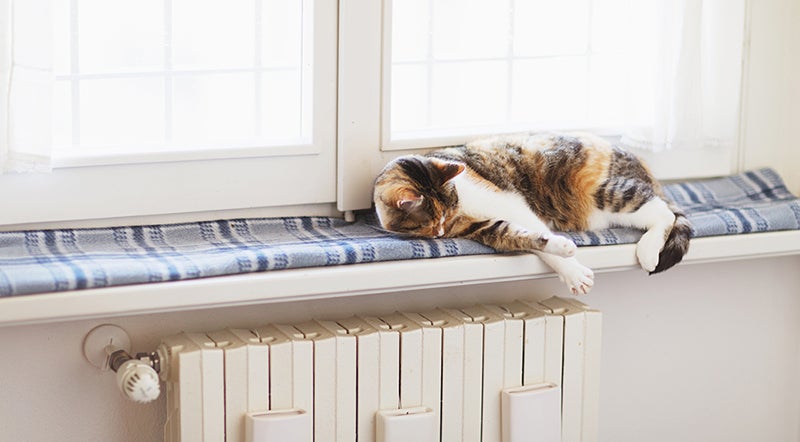 Replacing your Boiler can improve your heating's efficiency by up to 20% and could lead to savings of up to 25%*.
We're here to help
We know how frustrating it is trying to find the right person for the job. You want someone reliable and trustworthy to fix the problem as quickly as possible. That's where we come in.
All of the engineers are RGII certified. And the work is guaranteed by Bord Gáis Energy* for 12 months.
Book now
Need a new boiler?
A new boiler can bring a world of difference to your home's comfort and energy efficiency. If your boiler is 15 years old, or older, you could be losing heat and paying higher bills than you need to.
Take the first step towards a more efficient and comfortable home by scheduling your gas boiler installation or replacement today with Bord Gáis Energy.
Book now

When should I replace my boiler?
If you're frequently experiencing issues with your boiler, constantly requiring a boiler repair, you should consider if a boiler replacement is right for you.
Of course, regularly servicing your boiler should be enough to keep it running efficiently and maximise its life expectancy. Bord Gáis Energy offers a range of Boiler Repair and Boiler Service and Cover plans to keep your boiler in good shape. And with our qualified technicians and 60-day warranty, you get peace of mind that you'll have a warm home all year long.
But we understand, sometimes, it may be difficult to know when a simple repair or service will do the trick, or when you need to replace or upgrade your system. So, here's a list of signs that can help you decide if it's time to put that old boiler to rest.
"My boiler keeps breaking down"
In general, a boiler has a lifespan of 10-15 years. The older your boiler gets, the more frequent a repair job may be required.
Servicing your boiler once a year should be enough to keep it working smoothly all year, but if you're facing issues with your heating each couple of months, and the Gas Installer is now a familiar face, maybe it's time to crunch some numbers, and see if what you're paying in labour and parts wouldn't have already bought you a new boiler.
"My gas bill is too high"
By now, you probably know that boilers have an energy efficiency rating and how you can check your boiler rate. But would you be able to explain how that rating works?
Boilers are rated from A to G: "A" being the most efficient and "G" the least efficient. The efficiency is determined by how much fuel the equipment can convert into energy. G-rated boilers are less than 70% efficient, meaning that 30% of the fuel it consumes is wasted, while A-rated boilers have a 90% efficiency.
Replacing your G-rated boiler with A-rated could mean big savings on your annual gas expenses.
You can save up to €360* annualy when switching your G-rated boiler for a A- rated.
* Value for a detached home
"My radiators and boiler are making funny noises"
It's a common complaint, and usually because sludge and scale have built up in your central heating system over time making them less efficient and less cost-effective to run. Sometimes, a simple Powerflush gets the job done.
But if issues persist even after the procedure, and are not restricted to noises. E.g.: you notice that your radiators are hissing, vibrating or banging, this might suggest a more serious problem with the boiler or central heating system, and you could benefit from a boiler replacement or system upgrade.
"I can't find replacement parts"
Efficiency loss is not the only problem when maintaining an old boiler. Replacement parts are not only expensive, but they're hard to find. Imagine having an urgent issue to fix, only to find that the part you need is impossible to find! Sometimes they're not even new, but taken off out-of-order boilers, which will leave you with no warranty for that part.
"My boiler is not working like it used to"
Sometimes it's not your fault, you gave your boiler all the love and treatment it deserved, but it seems that your boiler's best days are behind it. A few signs of this might be radiators needing longer times to heat up, or the constant need to re-adjust the boiler's pressure.
If that seems to be the case, and you've made the decision that a new boiler is the right option for you, then there's no need to worry. We're here to help.
Head on over to our services hub to get a quote for a boiler replacement or installation or if you simply want to discuss your options; safe in the knowledge that all work is guaranteed by Bord Gáis Energy* for 12 months.
In a few simple steps you can book a boiler replacement or installation today.