Together we can imagine a better way
Creating a low carbon future
At Bord Gáis Energy we're imagining a better way by helping our customers make better energy choices to protect our planet and those we care about
Our journey of transformation 
Towards a sustainable energy future 
Climate change is one of the greatest challenges facing society and the energy sector has a key role to play in helping the world transition to net zero.
As one of Ireland's leading energy and services companies, we're on a journey of transformation; to accelerate our positive impact and bring our customers on this journey with us.
As we look to the future we're transforming our energy supply, services and solutions in order to become a leading net zero business in Ireland by 2045 and to help our customers reach net zero by 2050.
Our ambition is to use our services, footprint and propositions to better both people and planet
Read our full Sustainability Plan below to find out more.
Read Sustainability Strategy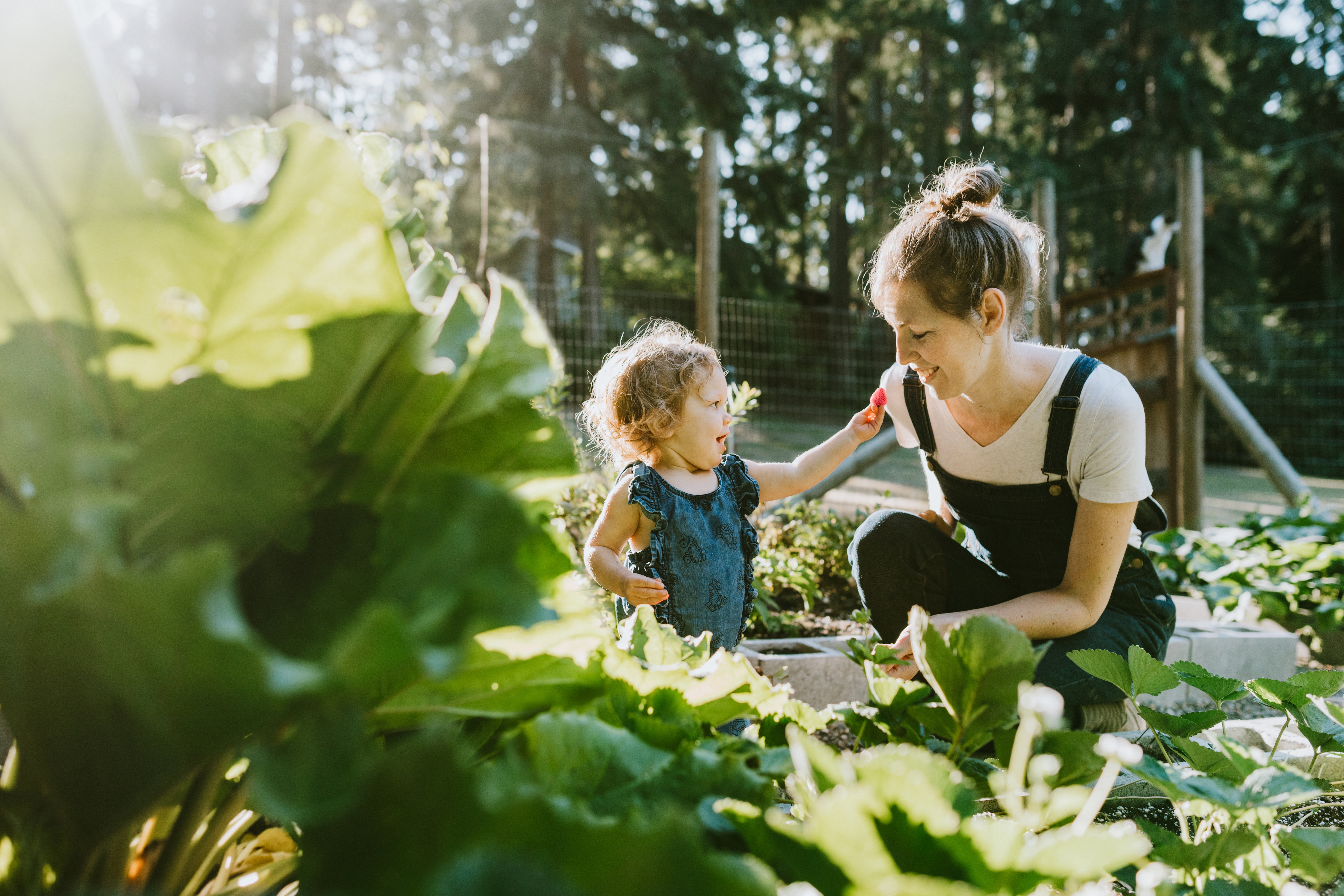 Green Price Plans
Switch to a more sustainable plan
Having a green plan means that some or all of the electricity you buy is 'matched' by purchases of renewable energy that we buy. 
These come from a variety of renewable energy sources such as wind farms and hydroelectric power stations.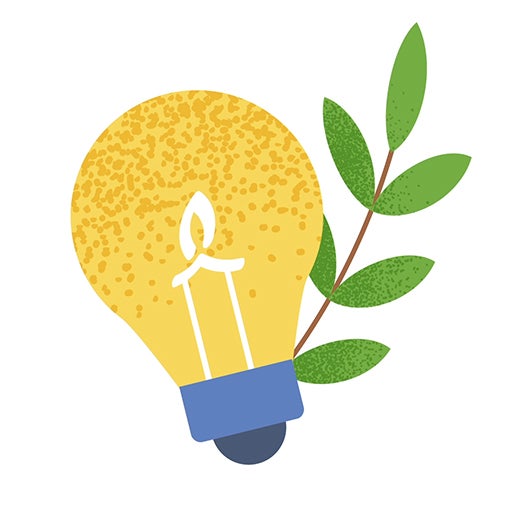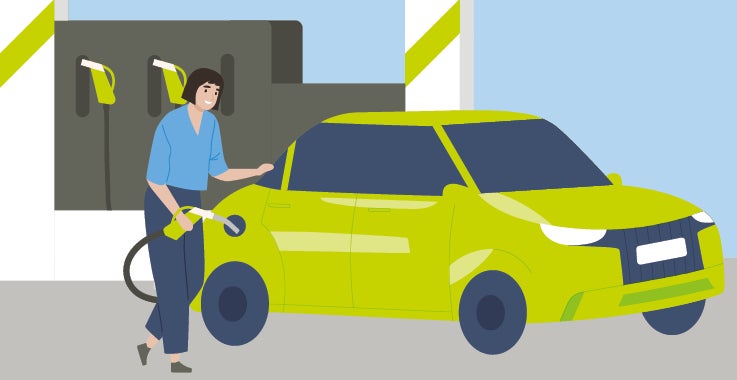 EV Price Plans
We have a number of EV plans to suit every type of EV owner.  From giving you a lower price for the electricity you use at night so you charge your EV for less to helping the environment with 100% green electricity.
Low carbon future
Climate change is one of our world's biggest challenges
Climate change is one of the biggest challenges our world faces and at Bord Gáis Energy we understand that how we use our energy is at the forefront of creating a cleaner, greener world.  
How will we do this?
By helping our customers reduce emissions
By reducing the emissions of the energy system as a whole
By reducing our own emissions
What are we doing?
Bord Gáis Energy's focus is on helping home and business owners to make better energy use choices, helping the environment while supporting the low carbon ambition of the Programme for Government. To achieve this,
Bord Gáis Energy is continuously investing in innovative products and services that help and support us all as we work towards a shared goal of a low carbon future.
Our Dublin office is a Certified Green building and we're committed to reducing our internal carbon footprint by 35% by 2025.
We will train and up-skill our engineers in heat pump and EV charger repair.
Together, we will help realise homes that are smart, self-sufficient, energy efficient and are connected with 'eco systems' informed by real-time data and insights.
At Bord Gáis Energy we will be at the heart of that transformation.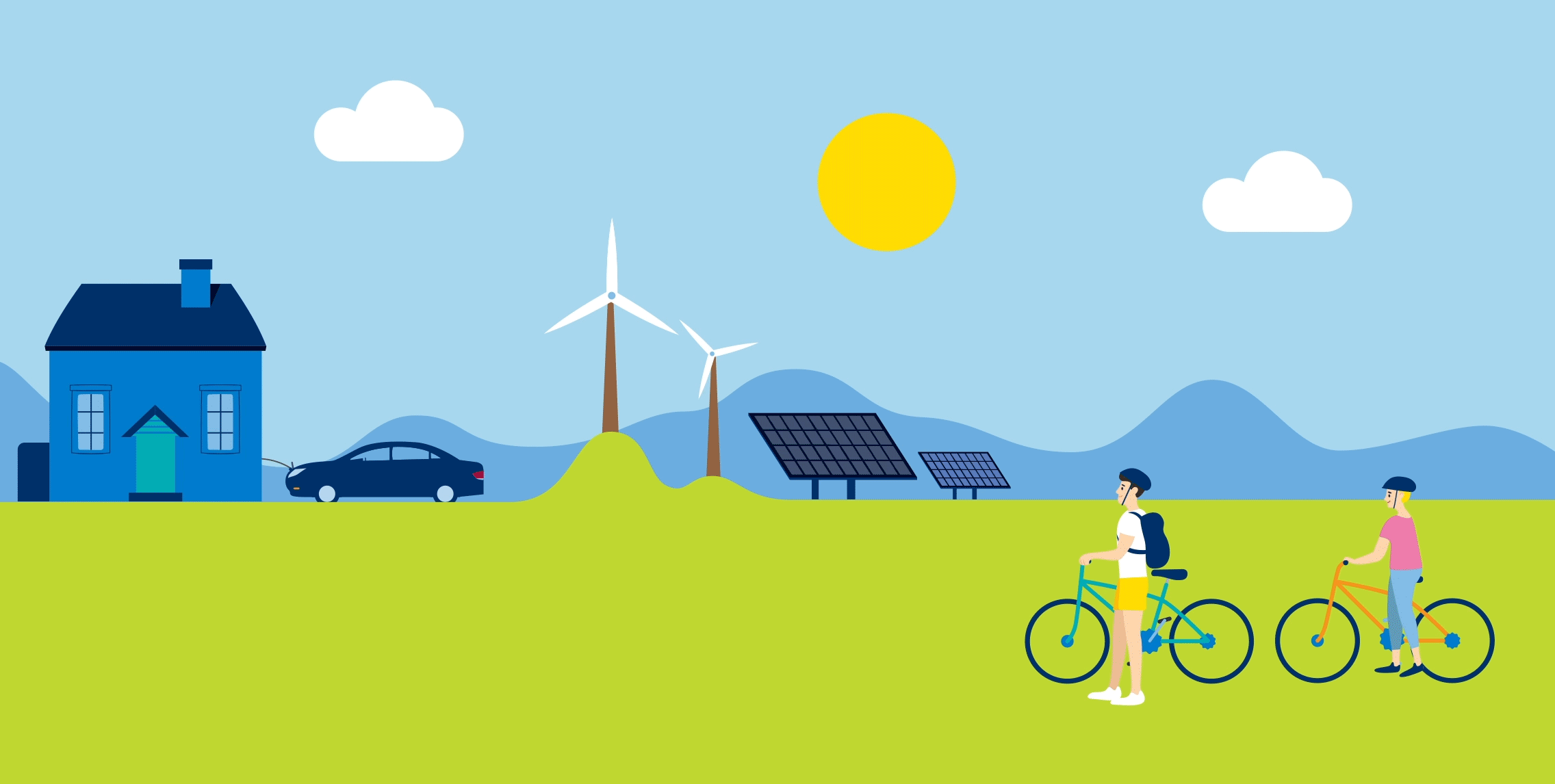 Energy Usage
Did you know that energy usage can account for up to 45% of the carbon footprint of our homes? 
By reducing our energy consumption at home, we can therefore directly reduce the impact of carbon emissions on our environment. 
Find out more about what Bord Gáis Energy are doing to help.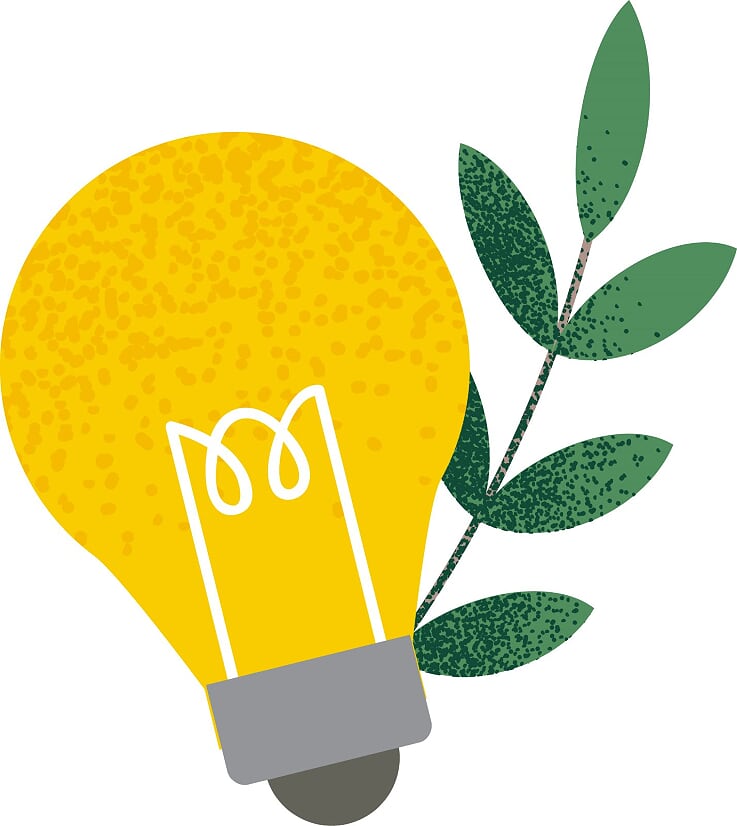 Less is more
Your smart meter can lower your carbon footprint
Understanding your energy usage will help you use less energy, lower your carbon footprint and do your bit to help the environment. A smart meter can provide you with more detailed, accurate, and timely information about your energy consumption and costs, empowering you to change your behaviour.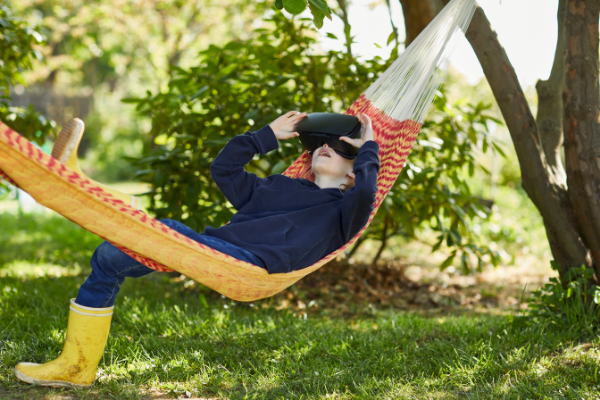 Microgeneration: Export and Earn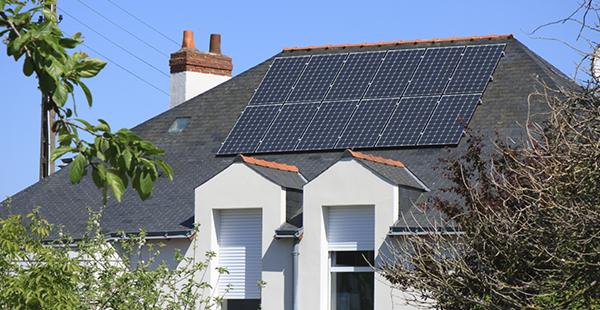 Bord Gáis Energy Sustainability Guides
Learn more about sustainable living
A Beginner's Guide to Solar Energy in Ireland
We have created a guide, where we'll bring you through some of the core mid to -long-term benefits of embracing solar energy to help reduce carbon emissions and protect our environment whilst dramatically reducing your energy bills.
Read now
The Ultimate Guide to Smart Homes in Ireland
In this guide, we cover the concept of a smart home and how it works. You'll learn the various components of a smart home, such as a smart living room, smart speakers, smart lights, smart thermostats and smart kitchen appliances, among others. 
Read more
The Ultimate Guide to Smart Meters in Ireland
This guide will give you all the information you need about smart meters, a recent innovation in the energy sector, designed to provide accurate, real-time information about your electricity usage.
Read more
Improve and Upgrade Your Home's Energy Efficiency
In this guide, we'll help you understand the meaning of an energy-efficient home and ideally, support you in playing your part in helping Ireland reach our ambitious sustainability targets in the years and decades ahead.
Read more
Heat pumps - What they are and why you need one
In this guide, we aim to educate our readers on the meaning of a heat pump, its functions, and its different designs and types plus information on financial support available from the SEAI in the form of grants and Energy Suppliers such as Bord Gáis Energy in the form of Carbon Credits.
Read more
How to secure an energy upgrade grant for your home
There are different energy grants offered by the SEAI. This guide will help you understand all the types of grants and how to apply for them.
Read more
The A-G guide to BER Certs explained in plain English
This guide will help you better understand the concept of BER certificates in detail, outlining the reasons why you might aspire to have a better BER rating for your home.
Read more
Electric Vehicle (EV) Chargers on the Irish market
On the lookout for an EV charger nearby? Check out our guide to the current prices and options for Irish motorists considering the switch to electric cars.
Read more
What climate change means for Ireland
The global climate crisis presents a clear and present danger to our way of life here in Ireland. Here, we cover steps towards a more sustainable future.
Read more
Green Energy Options for Irish Consumers
The climate change issue has reached a crisis point and needs to be addressed by corporations and private citizens across the planet and, of course, Ireland has its own share of the role to play, making it important to assess the green energy options available for Irish consumers. 
Read more
Energy conservation in 2023 and beyond
This guide helps you to understand what energy conservation is all about. You will be able to learn different ways you can conserve and reduce your energy usage with a view to minimising your overall carbon footprint and play your part in helping Ireland meet its ambitious Green Energy commitments.
Read more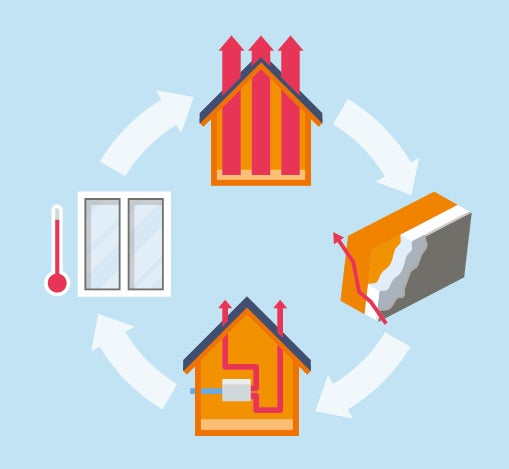 Making and storing your own energy
Generating energy at home
Generating your own energy supply at home is a great way to decarbonise, reduce our carbon footprints and also take some pressure off the grid at peak times. With Solar PV panels and battery storage, you can capture solar energy to generate and store your own electricity as you require it.
Generation ideas:
Solar PV (Photovoltaic) are solar panels that produce DC electricity when exposed to light. 
Batteries will store energy generated by solar PV during the day and power the home in the evening. 
 A Solar Thermal system is a type of solar collector that converts sunlight into heat. This heat is then used for heating water. 
Switch your Electric vehicle charger at home to source it's energy directly from your self-generated supply via Solar. 
Learn more about the SEAI (Sustainable Energy Authority of Ireland) grants available to you.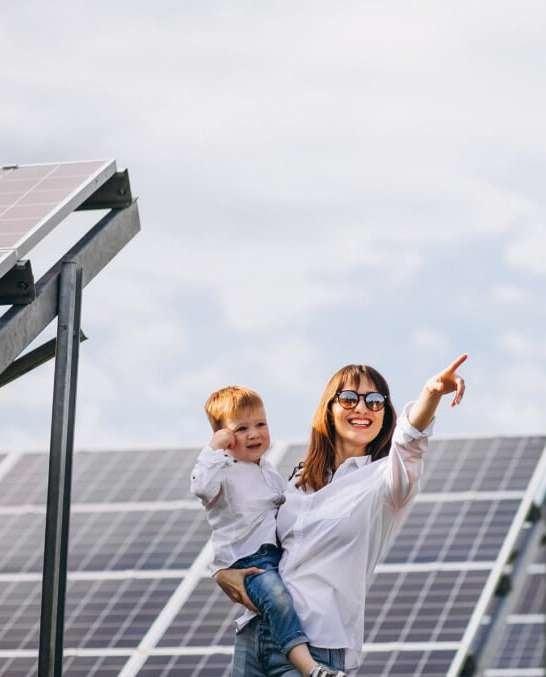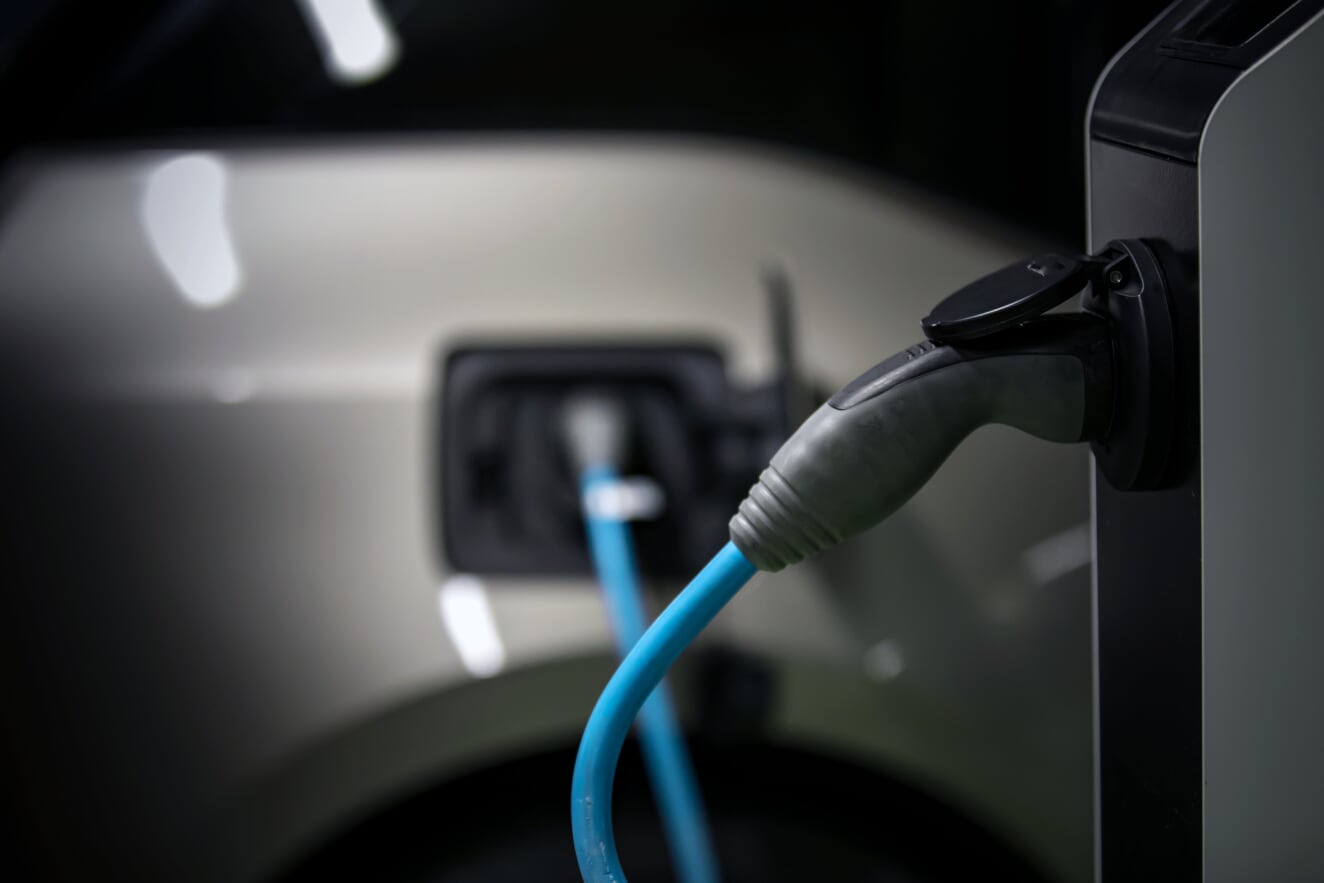 Electric Vehicle Chargers
We've joined forces with leading car manufacturers to help install EV chargers nationwide. We can also connect you to a vetted and trusted EV Charger installer in your area.