Bord Gáis Energy & Focus Ireland
Working with Focus Ireland to meet the challenge together
The prevention of family homelessness in Ireland is an area where we believe we can make a real difference and through our partnership with Focus Ireland, we have been working on making this a reality since 2015.  Our partnership has already directly supported over 7,000 families experiencing homelessness or at risk of losing their home.
We're delighted to extend our partnership with Focus Ireland until 2025 and have pledged a further €2 million to help tackle family homelessness. This brings our total commitment to €4.4 million since we joined forces with Focus Ireland in 2015.
During the next phase of our partnership, we will assist a further 10,000 families through advice, information and support programmes, and directly prevent 1,000 families from ever entering homelessness.
Bord Gáis Energy will also sponsor Focus Ireland's new initiative called the Lived Experience Ambassador Programme (LEAP) which will enable people who have lived experience of homelessness to share their stories and help raise awareness of the issue.  Another key element of the partnership is the Bord Gáis Energy Empowerment Fund, which enables vulnerable children to have normal moments of childhood from basic items like new school uniforms to family outings or more critical interventions such as medical assessments.
Everyone at Bord Gáis Energy and Focus Ireland is supportive of this partnership and immense work has been done to make the partnership a success. We believe that every child needs a safe place they can call home, and we will work together to do everything we can to help make that happen.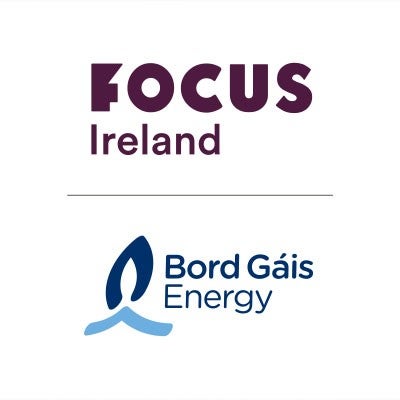 Bord Gáis Energy, proudly sponsoring Focus Ireland's Shine A Light Night
The rate of family homelessness in Ireland is increasing at an alarming rate with 7,991 people currently without a home including 928 families 2,148 children.
Shine a Light Night challenges business leaders and the general public across Ireland to sleep out for one night and in doing so raise vital funds to help alleviate homelessness.
Sponsoring Shine a Light Night is in addition to our ongoing partnership with Focus Ireland. Since 2015 we've committed more than €2.4m to help combat family homelessness.
In 2020, 110 families were prevented from becoming homeless and 666 families were supported through sustained exits. Bord Gáis Energy funding allowed all possible interventions to be put in place for each family place to ensure they will not be at risk of returning to homelessness.
We remain committed to our continued partnership with Focus Ireland, sponsoring the annual fundraising initiative – Shine a Light Night. For a third year both Focus Ireland and Bord Gáis Energy are hoping that the multiple sleep-out options will make this year's Shine a Light Night safe and accessible to as many people as possible.
Details of Shine a Light Night 2022 will be announced later in the year.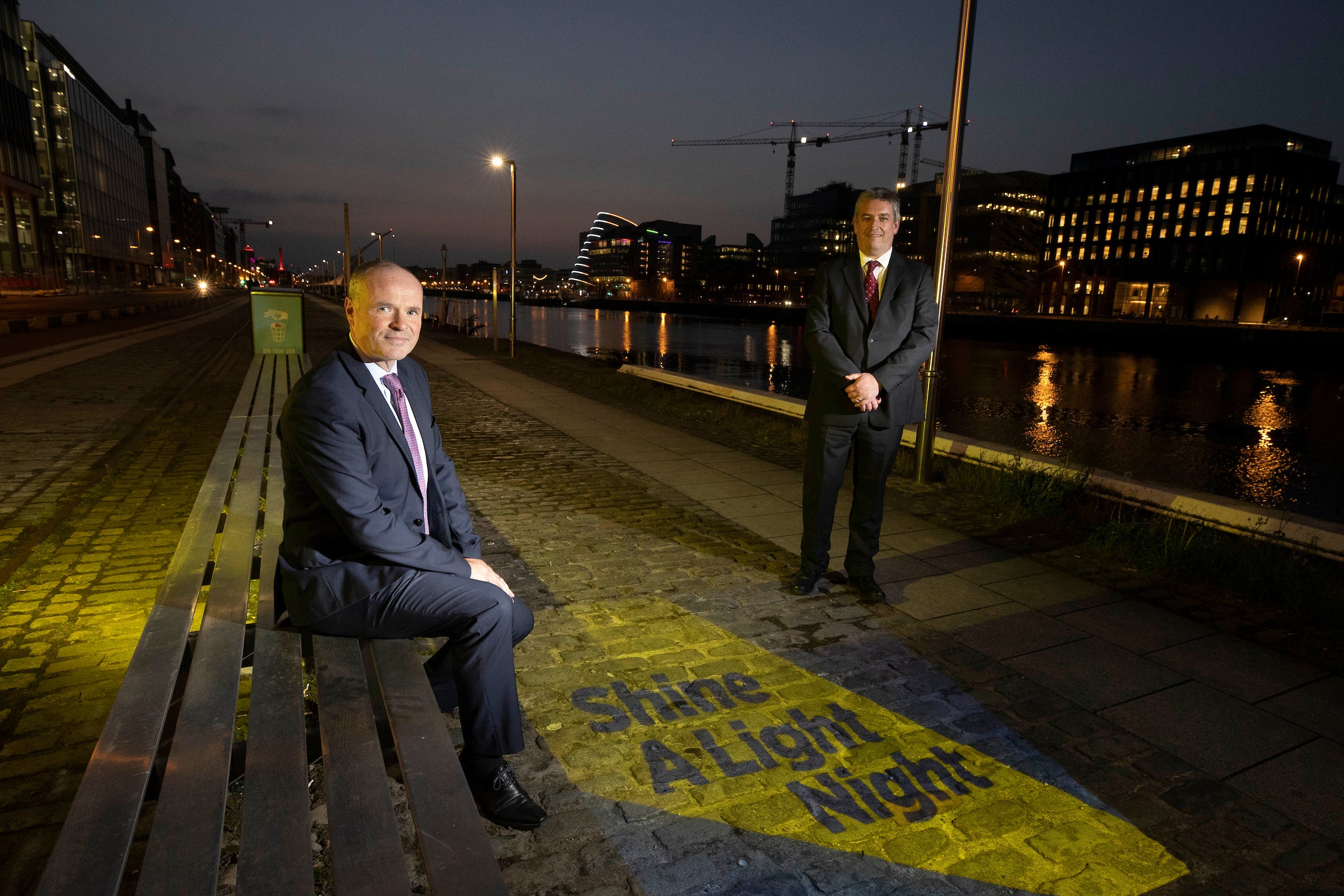 Long-term benefits through staff involvement
Our colleagues love getting involved in events and activities each year, all in aid of families effected by homelessness, which include;
 The Shine a Light Sleepout, a Focus Ireland initiative which aims to raise vital funds for its services. Typically, around 40 Bord Gáis Energy colleagues sleep out in October raising awareness and desperately needed funds for the cause.
The third annual Bord Gáis Energy Cork to Dublin Office to Office Cycle saw 40 Bord Gáis Energy employees volunteer to cycle 285km, over three long and tiring days, raising an additional €17k for the charity in 2018.
The Focus Ireland children's Christmas party, a special day for families living in emergency accommodation is brought to life by our employees. A fun filled day including a visit to Santa's grotto, arts and crafts, face painting and a festive lunch.
Other initiatives where our employees volunteer include the Radio Nova Radiothon, Focus Ireland Beloved shops in Cork and Dublin and trips to the Zoo and Tayto park.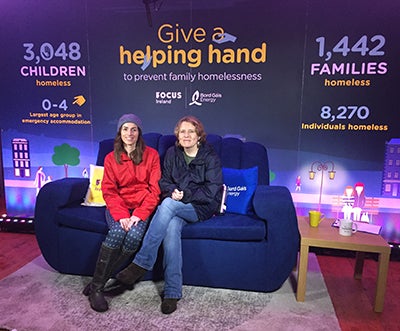 Homelessness in Ireland is a growing problem 
The family homelessness situation in Ireland continues to grow with the crisis reaching the highest levels of homelessness we have seen in the history of the Irish Republic.  
Pat Denningan, CEO of Focus Ireland said: "The continued support of Bord Gáis Energy will mean Focus Ireland can prevent more families from becoming homeless in the first place and help to ensure that others already impacted can exit homelessness. With the support of Bord Gáis Energy, this year the charity has already worked with over 500 families to intervene and help prevent family homelessness nationally."
Focus Ireland has been changing lives for over 20 years, providing innovative solutions to tackle and prevent homelessness in Ireland. More information about Focus Ireland and the services they provide to families can be found on the Focus Ireland website focusireland.ie