How do I set up a direct debit?
You can set up a direct debit through your online account*. Check out our video below to learn how:
Alternatively, follow the steps below:
Firstly sign in to your online account. If you don't have an online account, you can simply register.
Step 1: On your accounts page, click on 'View account' for the account in which you want to set up direct debit.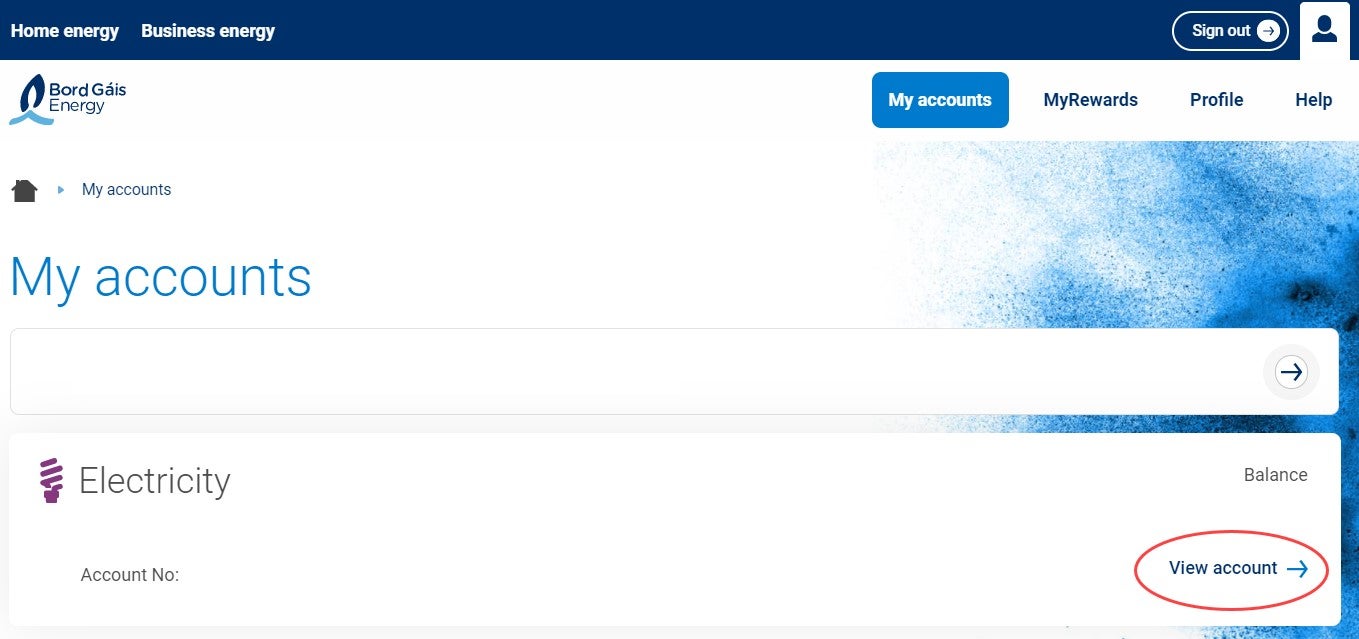 Step 2: Click on the 'Payment Options' tab which is visible in the middle of the screen, underneath your bill summary tiles.

Step 3: Click the Direct Debit button.

Step 4: Enter your Account name and IBAN details into the required fields.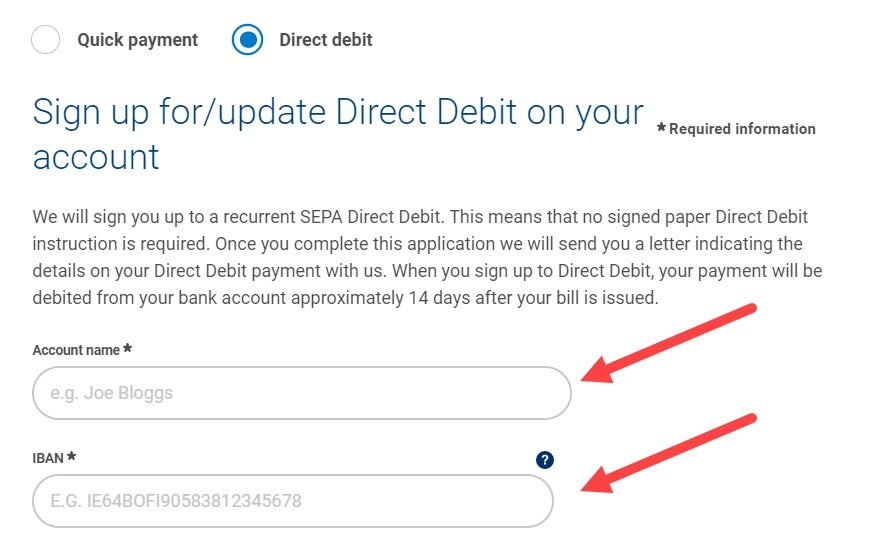 Step 5: Please read the agreement and all other information and tick the relevant boxes to continue.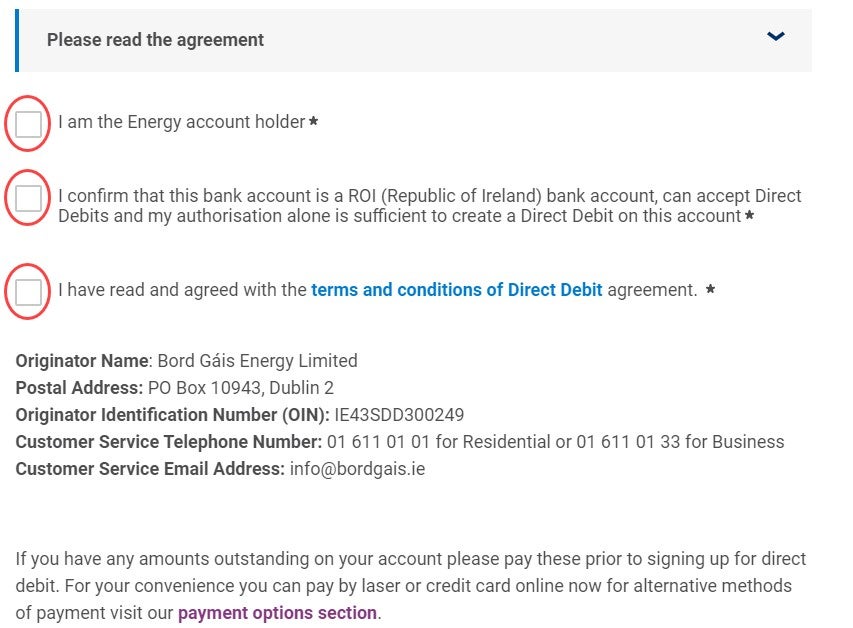 Step 6: Once this has been completed, you can click the 'Sign up for Direct Debit' button in the bottom right-hand corner.

Please note:
You can add or update your direct debit details online if you have an Irish bank account or Revolut bank account. If you've a non-Irish bank account, please contact us to add or update your details.  
If your bill was issued before you updated your direct debit details with us, a direct debit payment will not be taken from your account until your next bill is issued. In this instance, please pay your current balance using the Quick Payment option on your online account.
If you make a payment between your bill being issued and your direct debit being taken, your direct debit amount will still be taken as normal, as we've already applied to the bank for the full amount and are unable to change this. In this instance, the payment will be used towards your next bill.
If you join Bord Gáis Energy and your account is not activated within six months, any direct debit that was set up on your account will be removed. You can reinstate your direct debit at any time.
Related FAQs
Was this article helpful?