What should I do if I'm having problems paying my bill?
We appreciate that these are difficult and uncertain times. If you're worried about paying your bill, please get in touch with us straight away so we can discuss your options and find a solution that works for you.
Click here to see what supports are available. Alternatively, read about our flexible payment options below, such as:
Firstly, you should review our Billing Code of Practice. We've also provided more information below on some options we may be able to offer you:
Level Pay can help you spread the cost of your bill over the year. We will take the gas or electricity usage of your home over the last 12 months and apply our current prices to calculate your annual bill. We then simply divide by 12 to create monthly payments.           
Your monthly payments will be more accurate if we have access to your usage history for the last 12 months. If not, don't worry, we can work with you to estimate the monthly payment.
You can choose the date for your Level Pay monthly Direct Debit payment.
You will receive a bill as normal every two months.
Scheduled payments allow you to set up a recurring payment on a weekly or monthly basis, in addition to your existing payment method. For example, you can pay €10 a week towards your energy bills, to spread out your costs over time. This money will accumulate on your account and will be used towards your next bill. Regular payments of an amount you choose, at a time that suits you best, are applied to your credit or debit card.
Learn how to set up a scheduled payment.
For the installation* of a Pay As You Go Meter, we'll consider the following:
Value of the debt
Age of the debt
Your previous payment history
Your ability to pay future bills
Any other Bord Gáis Energy accounts in your name
*Please note that if you're a tenant, we would require permission from the landlord/homeowner before installing a Pay As You Go Meter.
You must ensure that vends are made as a percentage of your top-ups will be paid towards your debt and this is also to ensure that you retain supply of your gas or electricity. For more information, take a look at our Gas PAYG Code of Practice and our Electricity PAYG Code of Practice.
A payment plan allows you to make regular payments to pay an outstanding balance on your account. On a payment plan you can choose to pay a set amount on a weekly, fortnightly or monthly basis. 
For a payment plan, we will consider the following:
Value of the debt
Age of the debt
Your previous payment history
Your ability to pay future bills
Any other Bord Gáis Energy accounts in your name
You must then honour the payment plan if you want to retain your gas or electricity supply. We will treat all information provided to us in the strictest of confidence. If you're interested in signing up for a payment plan, fill our Payment Plan Expression of Interest Form. 
Remember you can also save money on your bill if you pay by direct debit, and if you sign up for paperless billing.
Additional Options
We offer a Special Services Register for gas and electricity customers who are particularly vulnerable to disconnection during the winter months, such as customers who have a disability, or those who are over 66 and living alone. If you wish to register for special services, please fill out our Special Services online registration form. 
We also offer a Priority Services Register for electricity customers who are critically dependent on electrically-powered equipment, which may include life-protecting devices, assistive technologies, to support independent living and medical equipment. If you wish to register for priority services, please fill out our Priority Services online registration form. 
If you receive social welfare payments, you can spread the cost of your energy bills by paying regular amounts towards your bills. The money is then deducted from your weekly social welfare payment. You can avail of this through An Post's Household Budget Scheme.
Government Supports
Certain social welfare and state pension recipients may also be entitled to the government's Fuel Allowance. A Fuel Allowance is a means-tested payment to help with the cost of heating your home during the winter months. You can get the Fuel Allowance if you're getting a long-term social welfare payment and are unable to provide for your heating needs from your own resources. The Fuel Allowance season normally begins in late September of each year and ends in April. See gov.ie for more information.
If you're over 70, you can get the electricity allowance as part of the government's Household Benefits package. Some people under 70 may also qualify if they meet certain criteria. The allowance is paid either as a monthly credit on a customer's bill or directly to the customer. 
The Additional Needs Payment is a government payment available to you if you have essential expenses that you cannot pay from your weekly income. You may qualify for an Additional Needs Payment if you're working and on a low income or getting a social welfare payment.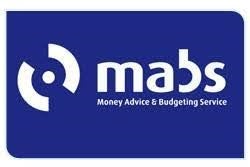 Customers can also contact the Money Advice and Budgeting Service (MABS), who provide information and assist customers with putting budget plans in place. MABS is a national, free, independent, confidential, and non-judgmental service for people in debt or at risk of getting into debt. It is funded by the Department of Social Protection. The MABS helpline service is 0818 07 2000 and is open Monday to Friday 9am to 8pm. Anyone concerned about debt can also meet with one of the MABS Money Advisors on a confidential basis to discuss their concerns and assess their options.
Energy Support Fund
Following engagement with both partners, Bord Gáis Energy established a €1.25 million energy support fund in April to assist customers struggling to meet their payments. In addition, we're now committing 10% of operational profits to the fund during the energy crisis. We're also now working with Focus Ireland to widen access to the fund, so that we can help as many customers as possible.
The fund provides targeted help to those customers who need it most. Through their normal assessment channels, St. Vincent de Paul, MABS and Focus Ireland will determine the appropriate supports for customers, including whether a customer is eligible for access to this fund, and they will help customers access this fund to pay their bills.
Whatever the problem, we're always here to help. We'll never remove supply from a customer who is actively engaging with us. Please contact us in confidence for further information and assistance.
Was this article helpful?