Bord Gáis Energy extends partnership with Focus Ireland
01 March, 2018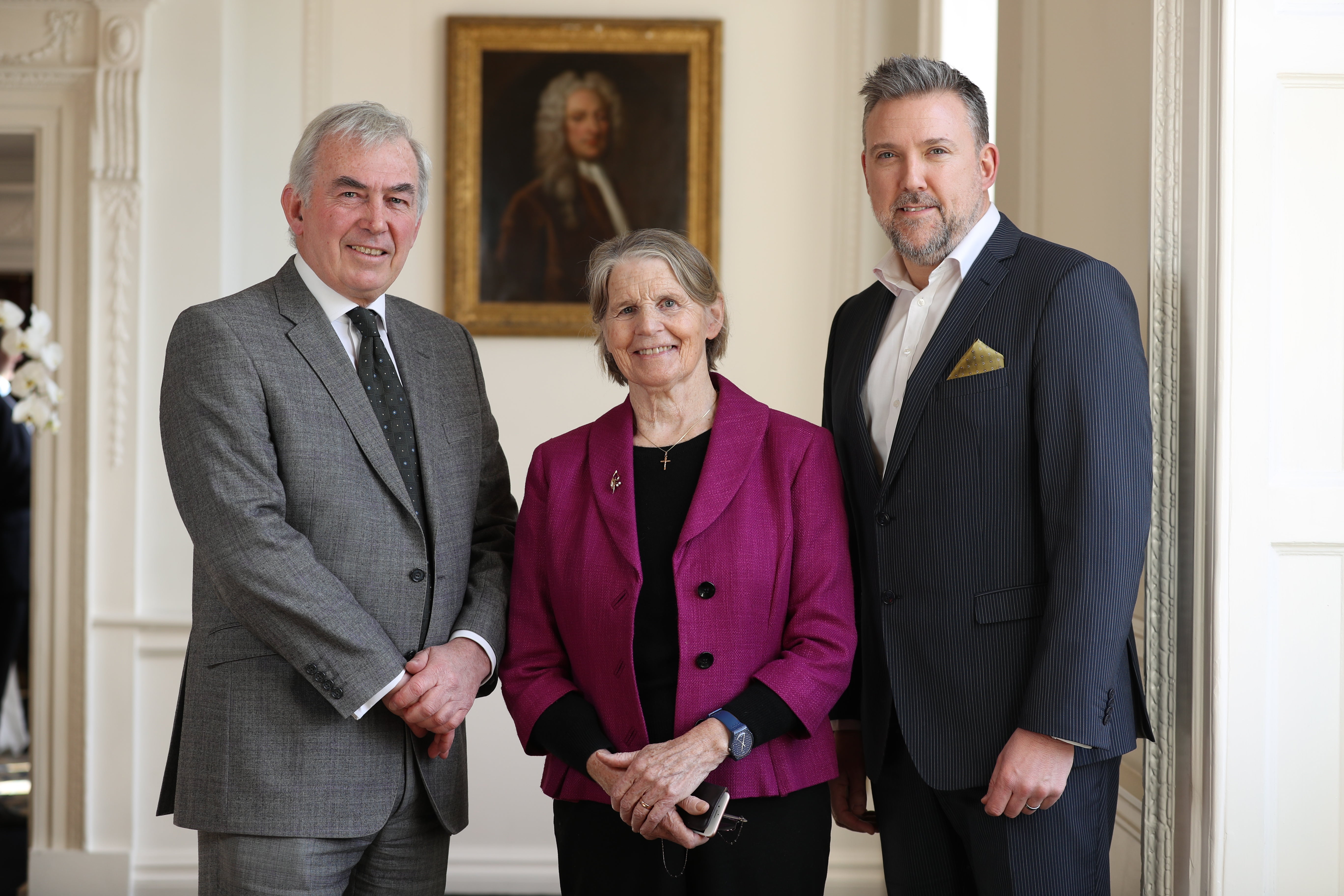 Bord Gáis Energy extends partnership with Focus Ireland
Further €1.2m committed to help end family homelessness.
Total of €2.4m over six years.
Bord Gáis Energy has announced an extension to its partnership with Focus Ireland, the charity which works with people who are homeless or are at risk of losing their homes across Ireland.
Bord Gáis Energy has committed a further €1.2million over three years to help in the continued fight against family homelessness. This amounts to a total contribution of €2.4million since the partnership was established in 2015. The additional funding committed in 2018 will go towards funding Focus Ireland staff to provide services to families at risk of homelessness; fund therapeutic and respite activities for families in homelessness and raise awareness of Focus Ireland's work.
The energy company recently received The Community Foundation for Ireland's Corporate Philanthropist of the Year for its work with Focus Ireland, through which 5,182 families in need of help and preventative services have been directly supported.
Mark Prentice, Managing Director (Interim), Bord Gáis Energy said, "Homelessness continues to be a major problem across the country and the team at Focus Ireland do a fantastic job every day at driving the agenda and helping those impacted. We have seen how many families have benefited from their work, and our investment, over the last few years and everyone at Bord Gáis Energy is delighted to extend our partnership with Focus Ireland for a further three years. We know how much this commitment will mean to the ongoing work they do and we are committed to help prevent family homelessness in Ireland."
The current homeless crisis is the worst in living memory as nearly 9,000 people are homeless. The figures for the whole of last year they clearly show a 17% increase in family homelessness in the last year. There was also a shocking 23% increase in the number of children homeless.
In addition to financial support, so far Bord Gáis Energy employees have raised an additional €100,000 through fundraising and volunteering at events such as the Shine a Light Sleepout and the Office to Office Cycle. With the extended partnership, Bord Gáis Energy will engage with customers throughout the country to get involved and support the charity.
The current homeless crisis is the worst in living memory with 9,104 men, women and children homeless; the latest figures show a shocking rise of 6% in the month from December to January. In the first month of 2018 alone, one child became homeless every 3.5 hours in Dublin, with 3,267 children now homeless across Ireland.
Focus Ireland CEO, Ashley Balbirnie said: "Bord Gáis Energy has done so much fantastic work in co-operation with Focus Ireland and has shown commitment in terms of time, money, energy, resources, expertise, enthusiasm and overall a tremendous willingness from their entire organisation. There are so many families and children whose lives are the better for the support of Bord Gáis Energy."
Last year was the worst year for homelessness in the history of the state. More men, women and children experienced homelessness than ever before in our history, and they experienced it for longer. However, thanks to the support of Bord Gáis Energy, Focus Ireland has been able to prevent families from falling into homelessness in the first place.
Focus Ireland Services Manager Roisin McDonnell said: "With the help of Bord Gáis Energy we've been able to provide opportunities for families which otherwise they would not have been able to get. We have been able help families with their travel costs for keeping their children in school, to get childcare places to allow children time away from their homeless experience."
Focus Ireland helped over 700 families who were homeless to secure a home last year. Focus Ireland worked to help over 14,000 people who were homeless or at risk of losing their homes. This is 500 more people than the charity helped in the whole of 2016.