Bord Gáis Energy's GAAGAABox returns
14 June, 2021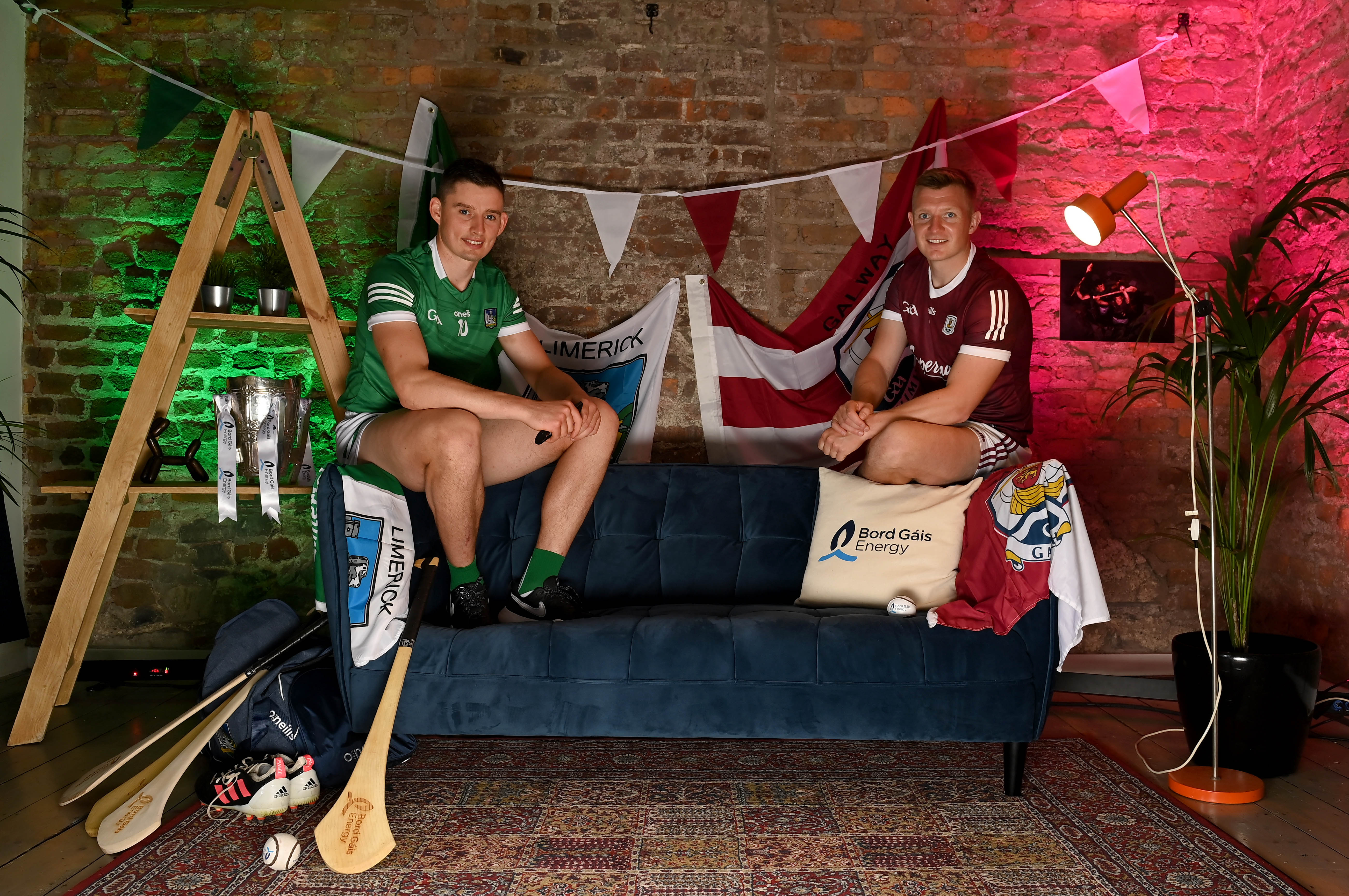 #HurlingToTheCore ambassadors Joe Canning and Gearóid Hegarty launch the second series of Bord Gáis Energy's GAAGAABox
Having attracted 2.5m views in 2020 GAAGAABox is back for another series this summer
Bord Gáis Energy promises more Unmissable Rewards across the summer of hurling
Bord Gáis Energy's GAAGAABox is back for a second series after proving such a huge hit with hurling fans in 2020.
GAAGAABox features the most passionate hurling fans across the country filmed in their front-rooms as they experience the highs and lows of following their counties' fortunes from afar.
GAAGAABox was launched last year and its hilarious five-episode run attracted over 2.5 million views as it proved to be a major favourite with fans around the country who are truly #HurlingToTheCore. With most hurling supporters unable to cheer on their counties in person for the second year in-a-row, GAAGAABox captures the agonies and ecstasies that we all experience watching the big games.
Bord Gáis Energy #HurlingToTheCore ambassadors Joe Canning of Galway and Gearóid Hegarty of Limerick got into the GAAGAABox spirit at the series launch today, taking their lead from the stars of the show who have imagined a better way to support their heroes on match day.
Bord Gáis Energy customers will be able to enjoy unmissable GAA rewards throughout the summer. These include Independent.ie Premium+ subscriptions, signed County GAA jerseys, GAAGO passes and virtual Q&A events with some of the country's biggest hurling stars.
Managing Director of Bord Gáis Energy, Dave Kirwan said: "At Bord Gáis Energy we know how much hurling means to our customers and how much the game is part of the communities in which they live. While there is much-needed optimism ahead for the summer, the match-day experience will still be different in 2021, but we know that this won't stop the fans from backing their county. GAAGAABox captures the spirit of these true fans and we're all looking forward to seeing the second series.
"We're very proud of our long association with the GAA, a partnership that stretches back well over a decade now. I'd like to thank our partners in the GAA for their continued support and wish our ambassadors Joe and Gearóid all the best for the coming season."
Uachtarán Chumann Lúthchleas Gael, Larry McCarthy added: "Bord Gáis Energy is synonymous with hurling thanks to their significant long-term commitment to the game. Their continued support of the GAA Hurling All-Ireland Senior Championship, and ongoing sponsorship of the Legends Tour Series at Croke Park, is a mark of their commitment to Gaelic games, and to hurling in particular.  
"I would like to extend my thanks to all of the team at Bord Gáis Energy for their continued support and partnership."
2021 marks the fifth year of Bord Gáis Energy's sponsorship of the GAA Hurling All-Ireland Senior Championship. Bord Gáis Energy is also the sponsor of the Bord Gáis Energy GAA Legends Tour Series of Croke Park.
Fans can visit instagram.com/bgegaa for news, behind-the-scenes content and competitions over the course of the season. Follow #HurlingToTheCore for more.
ENDS
For more, please contact:
Peter Sweeney / Teneo / peter.sweeney@teneo.com / +353869293041
Niall Leyden / Teneo / niall.leyden@teneo.ie / +353877184508
GAA Communications Department / communications@gaa.ie / +35318658659
#HurlingToTheCore
YouTube: https://www.youtube.com/c/HurlingToTheCore
Facebook: BordGaisEnergyGAA
Twitter: @BGEGAA
Instagram: bgegaa