Why a boiler service should be part of your home maintenance routine
When did you last service your boiler? If you're struggling to remember, it is probably time to make an appointment with a service engineer. We have several Boiler Care plans so that you can choose the plan that suits you best. They include: Complete Boiler Care, Complete Boiler Care +1, 365 Boiler Care, Oil Boiler & Safety Check.
We all know that the best way to avoid unhappy surprises and costly bills is to maintain regular servicing. This is particularly true for your gas boiler, which is one of the most important appliances in your home.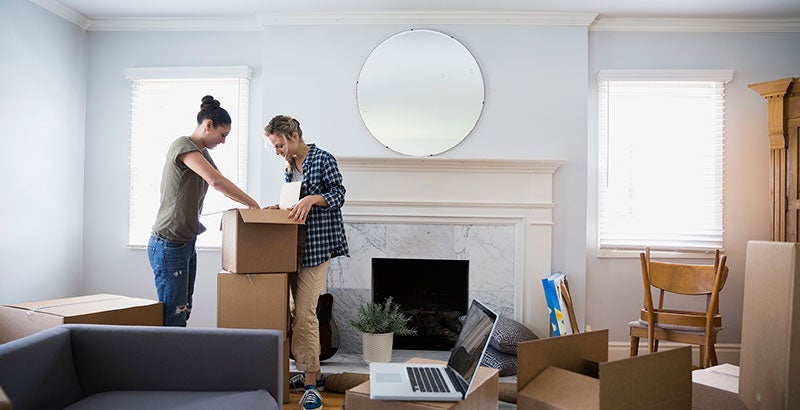 Manufacturers recommend that all natural gas appliances should be serviced annually, to keep them running efficiently and safely and to avoid chilly evenings or expensive replacement costs. We understand, though, that sometimes these tasks can slip our minds, so we have a range of Boiler  Care plans offering a boiler service with or without cover to make regular servicing simple and stress-free. Our RGII certified engineers will inspect, test and service your boiler to make sure it's in tip-top condition. Plus, depending on your choice of plan, we can arrange for annual reminders to help you manage your booking. We even offer a 60-day warranty, for extra peace of mind.
Together with our team of qualified Service Engineers, we've put together three reasons why you should make a boiler service part of your home maintenance routine.
One of the main reasons why a boiler needs to be serviced regularly is safety. All fuel-burning appliances that are not maintained as per manufactures instructions have the potential to leak dangerous levels of carbon monoxide. This gas doesn't have a smell, or a colour, or a taste, which means you mightn't even know you're in danger. It's essential you have your boiler serviced regularly, by a qualified technician, to ensure that it's working safely and efficiently. It's also recommended that you install a carbon monoxide alarm in your home. To keep thing simple and easy, our Service engineers can install these once they have completed your boiler service. Then you can rest easy, knowing you've helped keep yourself and your loved ones safe and warm in your home.
As boilers age, they become less energy-efficient, which can push your gas bills up, making them a lot higher than normal. A qualified, experienced service engineer will check to see how the boiler is functioning and replace worn parts or repair defects or faults. Our certified engineers conduct 19 separate checks and tests to help boost your boiler's energy output and keep it in good shape for the year ahead. An annual service will help to make sure your boiler is running to its proper capacity, which should save you money on your monthly bills as well as keeping you cosy in the evenings.
We all know that sinking feeling when you arrive home to find your radiators cold and your boiler on the blink. Like all appliances, boilers need regular servicing to keep them in good health and you'll certainly be glad you did - replacing a faulty boiler is a lot more expensive than the cost of regular servicing. Depending on your manufacturer's requirements, you might also need to maintain a regular service schedule to keep your warranty intact. Regular servicing is thought to extend a boiler's lifespan too: the normal range is about 10 - 15 years, but taking care of your boiler will help to get a little longer out of it. Much like clearing your gutters, sweeping your chimneys and testing your fire alarms, servicing your boiler is another important household maintenance task that'll save you time and money over the long term.
If you'd like to book a boiler service, we can help - check out our comparison table, choose the package that best suits you and book now. Remember, our team of professional engineers are fully qualified and will do everything they can to help you and make sure you're happy with our service. Additionally, our services come with a 60-day guarantee, so you can rest easy, knowing your boiler is in safe hands and you and your family are ready for the winter weather.
How can we help
Find a service that suits your needs:
Gas boiler service:
• Get year-round cover for your boiler.
Learn More ➜
Gas boiler repair:
• Boiler not working? Our highly qualified service engineers are here to help.
Learn More ➜