Save on your new car insurance policy with Zurich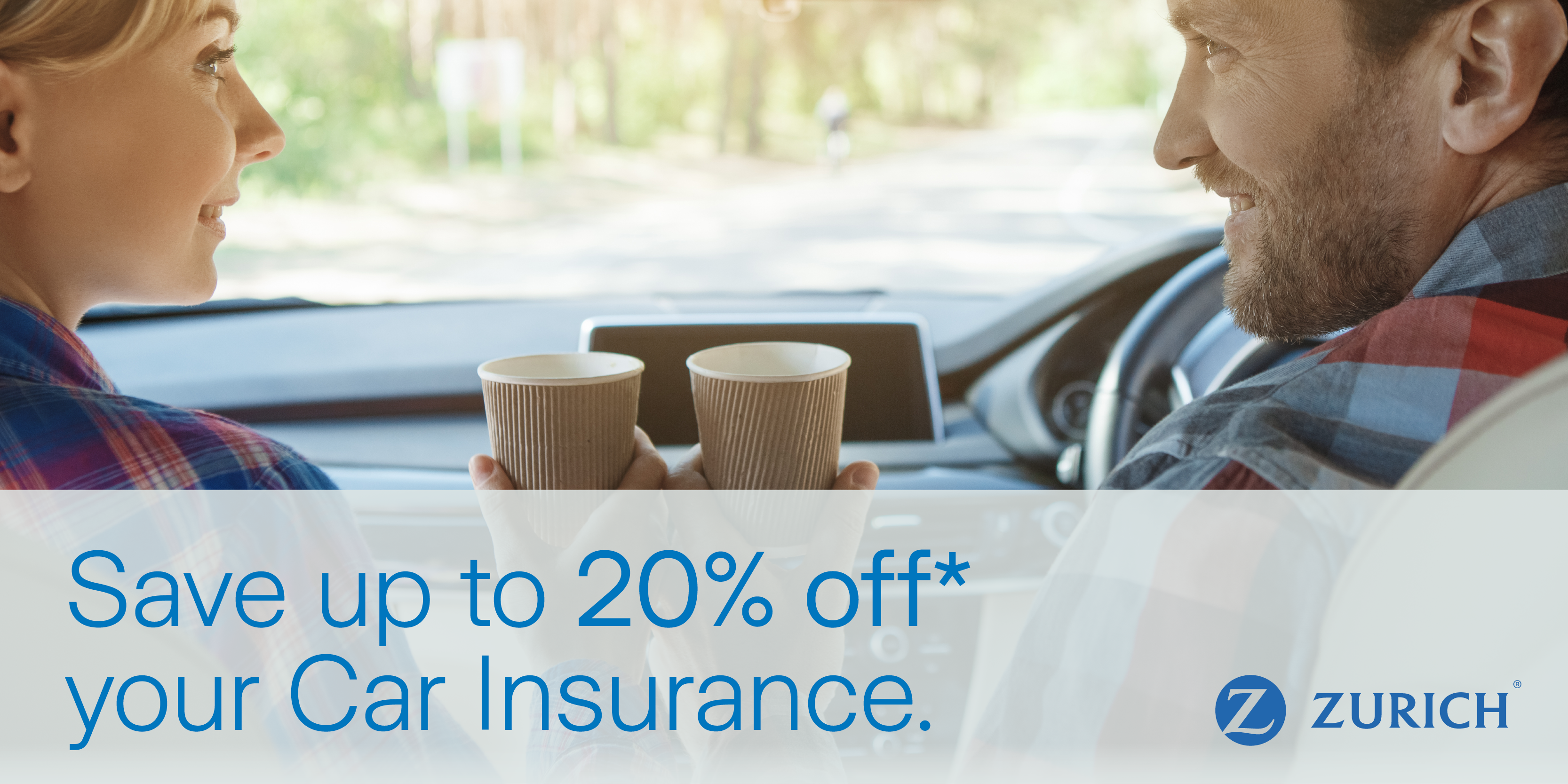 As a Bord Gais Energy Customer, you can avail of an exclusive 20%* off your Car Insurance when you get an online quote and buy a new car insurance policy from Zurich. 
Join our Rewards Club now to get this unmissable Zurich Car Insurance offer.
If you are not registered for rewards you can register now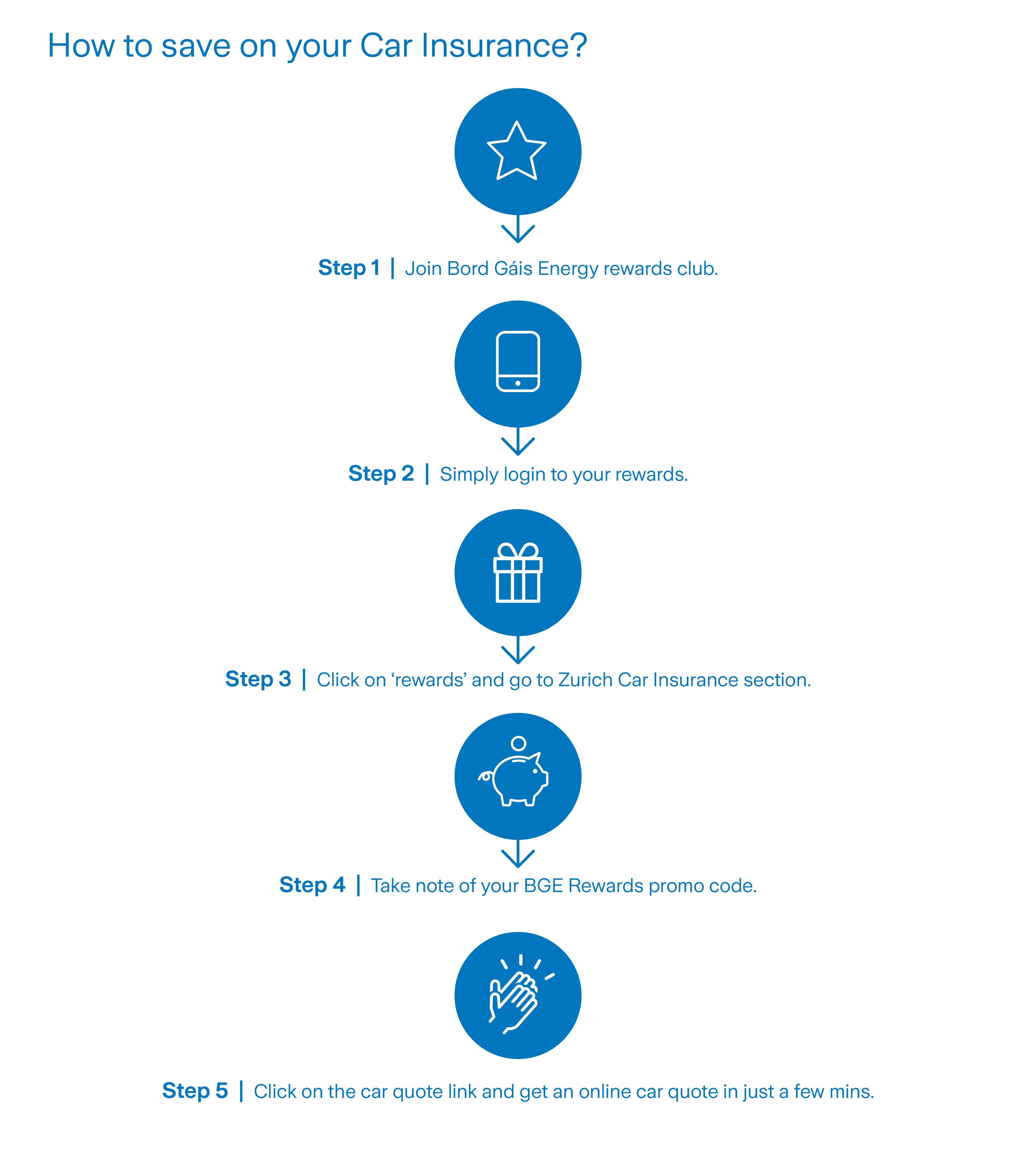 Terms and Conditions
Bord Gáis Energy are providing you with information about our Reward Partner Zurich Insurance plc and some of its insurance products. We are not authorised to:
(a) act on your behalf or on Zurich's behalf in relation to Zurich or its products,
(b) to advise on their suitability or otherwise
(c) to take any steps to assist you in relation to any product you have purchased or may wish to purchase or in any dealings you may wish to have with Zurich.
Terms, Conditions and Underwriting Criteria apply. *Save up to 10% as a Bord Gáis Energy Rewards customer by using the online promotion code and up to a further 10% when you get an online quote and buy online. Offer is not available to existing Zurich car insurance customers. The Bord Gáis Energy Rewards Club offer cannot be used in conjunction with any other Zurich car insurance offer. This offer is available when you buy a new car policy online from Zurich and is not applicable if renewing an existing policy. All premiums including discounts are subject to the minimum premium. Discounts do not apply to optional add-ons. When you use your Bord Gáis Energy Rewards promo code with Zurich, Zurich will share certain information with Bord Gáis Energy for the purpose of administering your Bord Gáis Energy Rewards account. Car insurance quotes are valid for 7 days after quotation. If you are no longer a Bord Gáis Energy customer/Rewards Club member then we will notify Zurich of this and your exclusive Rewards discount will be removed by Zurich at your next renewal. Zurich Insurance plc is registered in Ireland under registration no. 13460. Registered office: Zurich House, Ballsbridge, Dublin 4. Zurich Insurance plc is regulated by the Central Bank of Ireland
Not signed up?
To register your account you'll need an old energy bill to hand (for your account number and MPRN/GPRN). 
Register now
Already registered? 
We've got offers and competitions waiting for you, simply login below.
Login