Bord Gáis Energy launches Ireland's first Dual Fuel Green Energy Plans
03 June, 2021
New 'bundle' product includes green gas, green electricity, plus Hive Active Heating and Amazon Echo Dot
Marking World Environment Day, Bord Gáis Energy commits to launching a series of green products and services during 2021 to support customers in their journey to net zero
Bord Gáis Energy, the leading home services and energy provider, has launched the first in a series of new green energy propositions and services ahead of World Environment Day to help its customers live more sustainably, and reduce their carbon emissions.  The announcement is also a first of its kind for Ireland with the company launching Ireland's first dual fuel green energy plans. 
The innovative plans available to Bord Gáis Energy customers include a dual fuel plan with 100% green electricity plus 10% gas, both from renewable sources. There's also a 100% green electricity-only option.  In addition, Bord Gáis Energy is launching a 'bundle' product which includes green gas and green electricity, plus Hive Active Heating and an Amazon Echo Dot which enables environmentally conscious customers to further improve their home's efficiency.
Speaking about the announcement, Dave Kirwan, Managing Director of Bord Gáis Energy, said, "No better time than World Environment Day to spread climate awareness and reiterate our commitment to helping our customers make better and more efficient energy choices.  We're excited to bring the first green dual fuel energy products to the Irish market and the bundle option enables householders to get even smarter about energy usage and reduce the carbon footprint of their home.
"The new plans renew Bord Gáis Energy's commitment to supporting the Programme for Government and the ambitious targets for reducing carbon emissions in Ireland.  Our focus is on supporting our customers to reduce their carbon footprint and achieve net zero by 2050 and we plan to launch additional green energy initiatives over the coming months and into next year."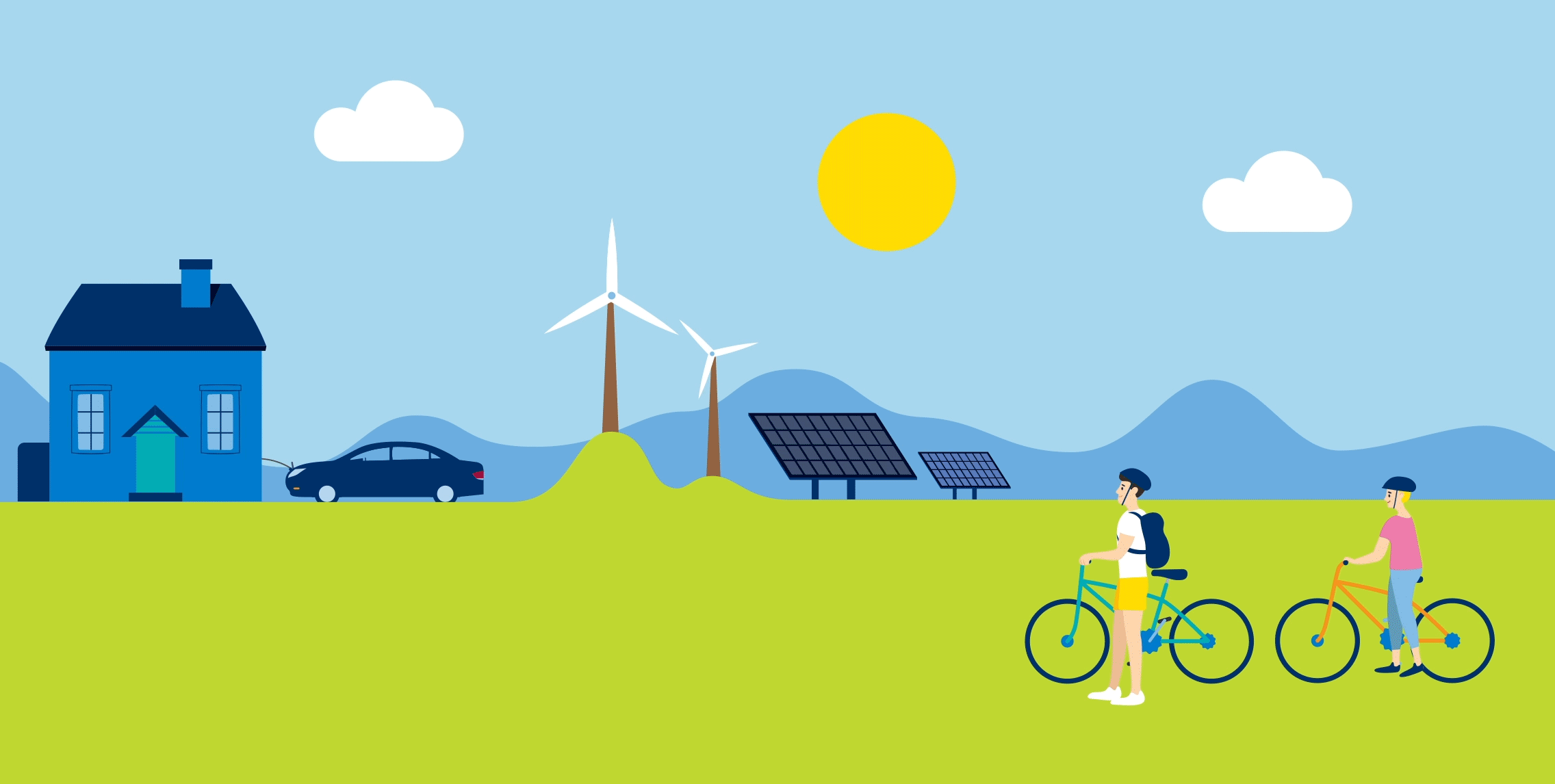 The company announced flexible smart energy plans earlier this year which help customers make the most of their smart meters, enable more efficient energy use in the home and support the environment. Bord Gáis Energy already has a range of home energy products and services already in place, including Hive Active Heating, boiler servicing, house retrofit services, BER certification through Bord Gáis Energy's Local Heroes and a range of key partnerships to support the development of Electric Vehicle charger installation..
Learn more about our Green Price Plans
We have a range of green plans available to our existing customers 
Learn more