Bord Gáis Energy GAA Legends Tour series
01 July, 2021
Bord Gáis Energy GAA Legends Tour series launched by Gaelic Games greats
Meath great Seán Boylan, Dublin hero Noelle Healy and Waterford star Ken McGrath will all feature in the series
Tours available for anyone to watch and commence on 7 July, continuing weekly
The Bord Gáis Energy GAA Legends Tour series returns for another season having been launched by three greats of Gaelic Games today, Seán Boylan, Noelle Healy and Ken McGrath.
For the second year, the Bord Gáis Energy GAA Legends Tour series is going online, with fans able to join their heroes, who will give fascinating insights into careers that were packed with brilliant moments. The virtual tours, which start on Wednesday 7 July, will feature in-depth interviews with the GAA Museum and a host of Legends and will be available to watch weekly on Bord Gáis Energy's Rewards Club webpage and on Croke Park's website and social channels.
As always, the line-up of Legends is sure to have fans keen to join in. Seán Boylan managed Meath to four All-Ireland titles, Noelle Healy is the winner of four All-Stars and four All-Ireland medals and three-time All-Star Ken McGrath is a Waterford folk hero.
They will be joined on the Legends roster for 2021 by Noel Lane (Galway), Mickey Linden (Down), Declan Browne (Tipperary) and Tomás Mulcahy (Cork).
The full schedule can be viewed at crokepark.ie/legends.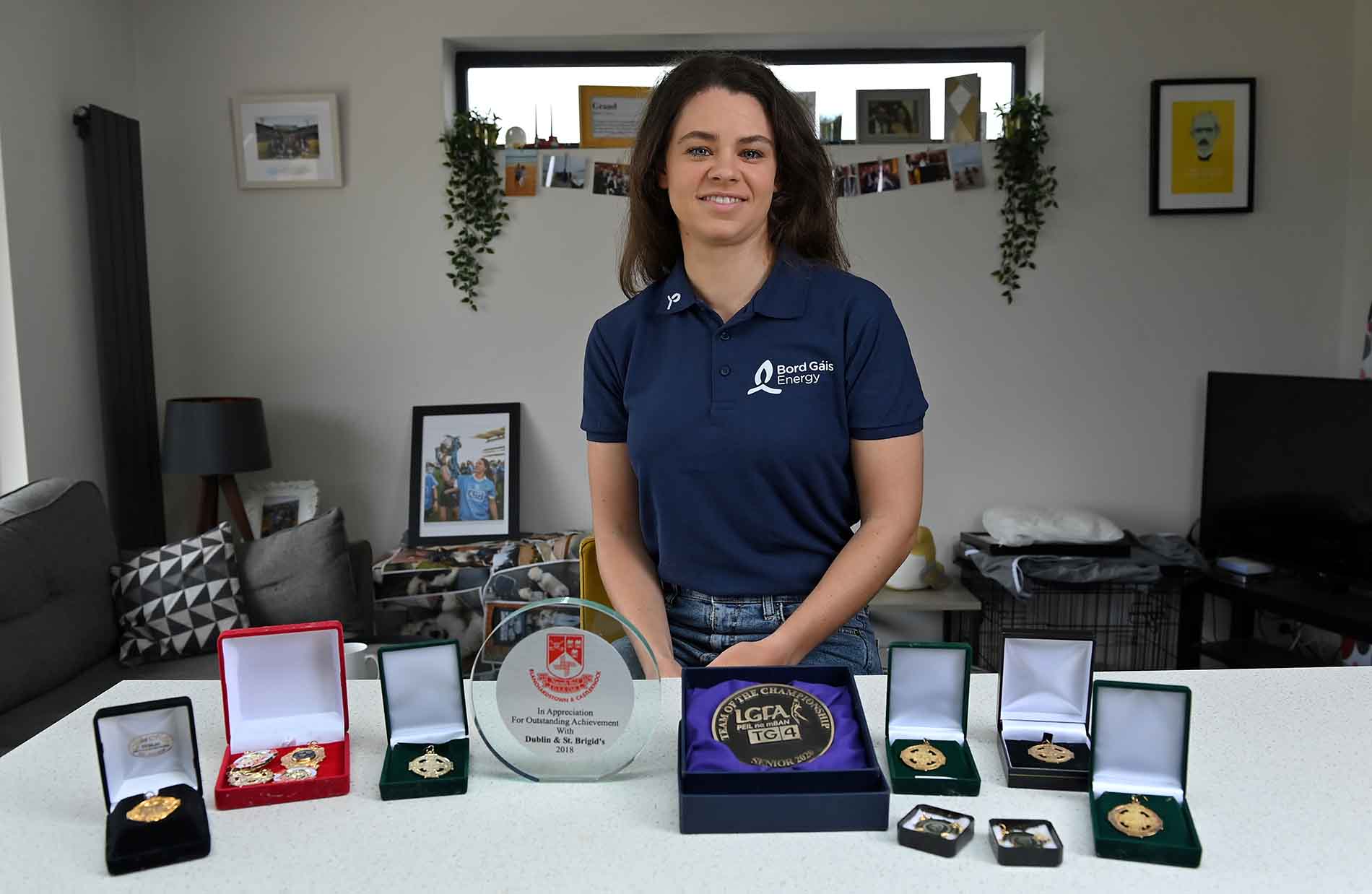 Bord Gáis Energy Retail Director Colin Bebbington said: "We're very proud of our long association with the GAA Museum and are delighted to bring the eighth season of the Bord Gáis Energy GAA Legends Tour series to GAA fans. Seán, Noelle and Ken are all rightly regarded as greats of the games and big thanks to them an all our other legends for taking part. We're excited to hear from them over the course of the coming months. Our partnership with the GAA stretches back well over a decade now, and I'd like to thank the GAA for their continued support."
GAA Museum Director Niamh McCoy said: "Last year the tours moved online, and it enabled us to bring the stories and insights from these incredible players to a wider audience. The Bord Gáis Energy GAA Legends Tours are always a highlight of our summer season at the GAA Museum and we look forward to resuming them in Croke Park in the future. This year, we hope people tune in and enjoy the online tours once again. The line-up is fantastic, and we'd like to thank all the legends for taking the time to tell us their stories and being part of our summer programme."
As well as sponsoring the GAA Legends Tour Series of Croke Park, 2021 marks the fifth year of Bord Gáis Energy's sponsorship of the GAA Hurling All-Ireland Senior Championship. Bord Gáis Energy customers will be able to enjoy unmissable GAA rewards throughout the summer. These include Independent.ie Premium+ subscriptions, signed County GAA jerseys, GAAGO passes and virtual Q&A events with some of the country's biggest hurling stars.
The Bord Gáis Energy Legends Tour series can be viewed on the company's Rewards Club webpage bordgaisenergy.ie/my-rewards and on crokepark.ie/legends
For more, please contact:
Peter Sweeney / Teneo / peter.sweeney@teneo.com / +353869293041
Niall Leyden / Teneo / niall.leyden@teneo.ie / +353877184508
GAA Communications Department / communications@gaa.ie / +35318658659
#HurlingToTheCore
YouTube: https://www.youtube.com/c/HurlingToTheCore
Facebook: BordGaisEnergyGAA
Twitter: @BGEGAA
Instagram: bgegaa
#GAAMuseum
YouTube: https://www.youtube.com/channel/UC-S7tfL1IWLE8sKOpnt4d3Q
Facebook: @CrokePark
Twitter: @CrokePark
Instagram: crokepark_offical
Not signed up?
To register your account you'll need an old energy bill to hand (for your account number and MPRN/GPRN). 
Register now
Already registered? 
We've got offers and competitions waiting for you, simply login below.
Login