The energy crisis explained
Our guide to understanding the energy market
There has been exceptional volatility in the energy market lately. A complex set of factors has contributed to this, including an increase in demand for energy post-pandemic, dramatically reduced gas supplies from Russia following its invasion of Ukraine and the disruption of key supply chains including the closure of the Nordstream I & II gas pipelines. This has led to significantly higher wholesale energy prices and as a result the cost of energy for consumers globally.
We've answered some key questions to help you understand what's caused the current energy crisis, its latest developments and what can be done to manage its effects.
Note: this page will be updated on an ongoing basis with the latest market developments and information, so be sure to check back regularly.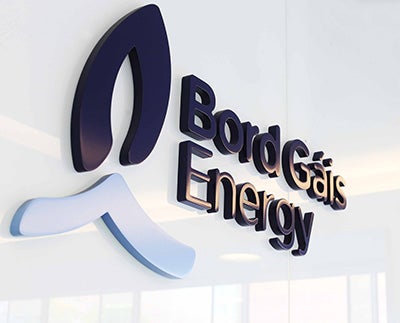 What's happening in the energy market?
Since January 2021, there's been unprecedented uncertainty in the energy market and a sustained rise in wholesale gas prices. This has resulted in increased energy prices for consumers here in Ireland and around the world. Over the last 12 months, wholesale prices have surged to an all-time high and there have been price rises across all energy suppliers with three energy suppliers ceasing to trade in the Irish market. 
At Bord Gáis Energy, our expert buying team purchase gas 1-2 years in advance of when it is used by our customers. This is known as the forward market. The reason we do this is to reduce extreme price volatility for our customers. So, while you may have heard that daily gas prices have fallen over the last while, prices on the forward market remain high. 
Unfortunately, this period of uncertainty is expected to continue for the foreseeable future, and we want to explain why this is happening. 
Why are wholesale energy prices increasing?
Put simply there isn't enough energy to meet demand, and this has driven up wholesale prices around the world. The price of natural gas reached record highs in 2022 and as a result, so did electricity in some markets.
This issue started early in 2021 as we began to emerge from the Covid-19 pandemic and demand increased, but the situation escalated dramatically into a full-blown global crisis following Russia's invasion of Ukraine in February 2022. That's because supplies of oil and gas to Europe have significantly reduced because of the conflict.
Some of the key drivers of the current volatility are explained further below.
In 2021, there was a global increase in gas demand following the pandemic as economies across the world started to recover. Asian countries like China saw their imports of Liquified Natural Gas (LNG) increase. This resulted in lower LNG shipments to the UK and Europe which reduced gas supplies significantly and drove wholesale gas prices up.
Just at a time when demand was surging, gas supply and storage levels were at an all-time low. Lots of factors contributed to this, mainly a sharp decrease in demand during the pandemic and a reduction in gas production. 
This put pressure on the wholesale energy market as buyers competed to secure supply, inevitably driving gas prices higher.
The EU imposed energy sanctions on Russia and Russia responded by cutting gas supply to some countries in Europe and reducing supply to others. Russia had accounted for 40% of European gas supply so any cut in supply has a huge impact on prices. 
Although Ireland imports most of its gas from the UK and whilst the UK is not heavily reliant on gas coming from Russia, it does source almost half its gas supply from Europe. 
Hence, wholesale gas and power prices in the UK and as a result Ireland are now subject to knock-on-effects from the conflict in Ukraine.
The US has become a key supplier to Europe since Russia cut its output. An explosion at a key export facility in the US in June led to a 20% drop in LNG gas exports. 
So lower supply from there contributed to higher prices in Europe.
In recent months, Russia has reduced its gas supply to Europe further with marginal volumes now flowing from East to West. 
Several explosions in the Nord Stream 1 and Nord Steam 2 pipelines, which supply Germany with Russian gas, have also dented any prospect of a return of Russian supply in the medium term.
The increase in gas demand from Europe, as it tries to replace Russian gas, means European buyers must buy gas on the global market. 
Higher prices are needed to attract gas to Europe as the global market remains short gas due to lower exports from Russia.
What is clear is that many factors have led to the energy crisis. As a result, it costs energy companies more to buy the energy that is supplied to you. 
It's also why it became necessary for the Government to step in and help customers with the rising cost of energy. More information on available government supports. Why do wholesale energy costs affect my bills?
Wholesale energy prices account for the majority of a customer's energy bill, whether gas or electricity. When these increase (or if they decrease) over a sustained period, they inevitably will impact the price a customer pays. It is also important to note that gas prices determine electricity costs in Ireland as it is the fuel used to generate over a third of its electricity requirements.  
Energy suppliers buy the gas used to generate electricity or to supply gas direct to homes and businesses a year or more in advance so that's why recent fluctuations in day-to-day wholesale natural gas prices are not reflected in the price a customer pays. Similarly, when wholesale prices began to rise in early 2021, it was some time before the impact of this was seen by the customer. This is how the forward market works whereby gas is purchased one to two years in advance of the date it is used by you. The reason we buy energy over an extended period is to reduce the potential for extreme price volatility for our customers.
When will the energy crisis end?
We expect there's going to be continued uncertainty in the energy sector over the coming years. This is down to ongoing geopolitical issues and supply shortages.  
However, we have a team of expert trading analysts who work to protect customers as far as possible from energy price volatility. We always keep pricing under review, and we're committed to pass on any savings to our customers as soon as possible.
How do we stop another crisis?
By investing in more renewable energy sources and putting better infrastructure in place. As a company we're working towards being a net zero business by 2045 and we want to help our customers journey to a more sustainable future.

We're investing in renewable energy to protect our planet and people and to ensure we're not reliant on fossil fuels in the future. We're also investing in our power generation and renewables portfolio to ensure continuity and security of supply. We recently announced a €250m investment in new power generation plants to aid longer term energy security and decarbonisation of energy generation. For more information on what we're doing, read our sustainability strategy here.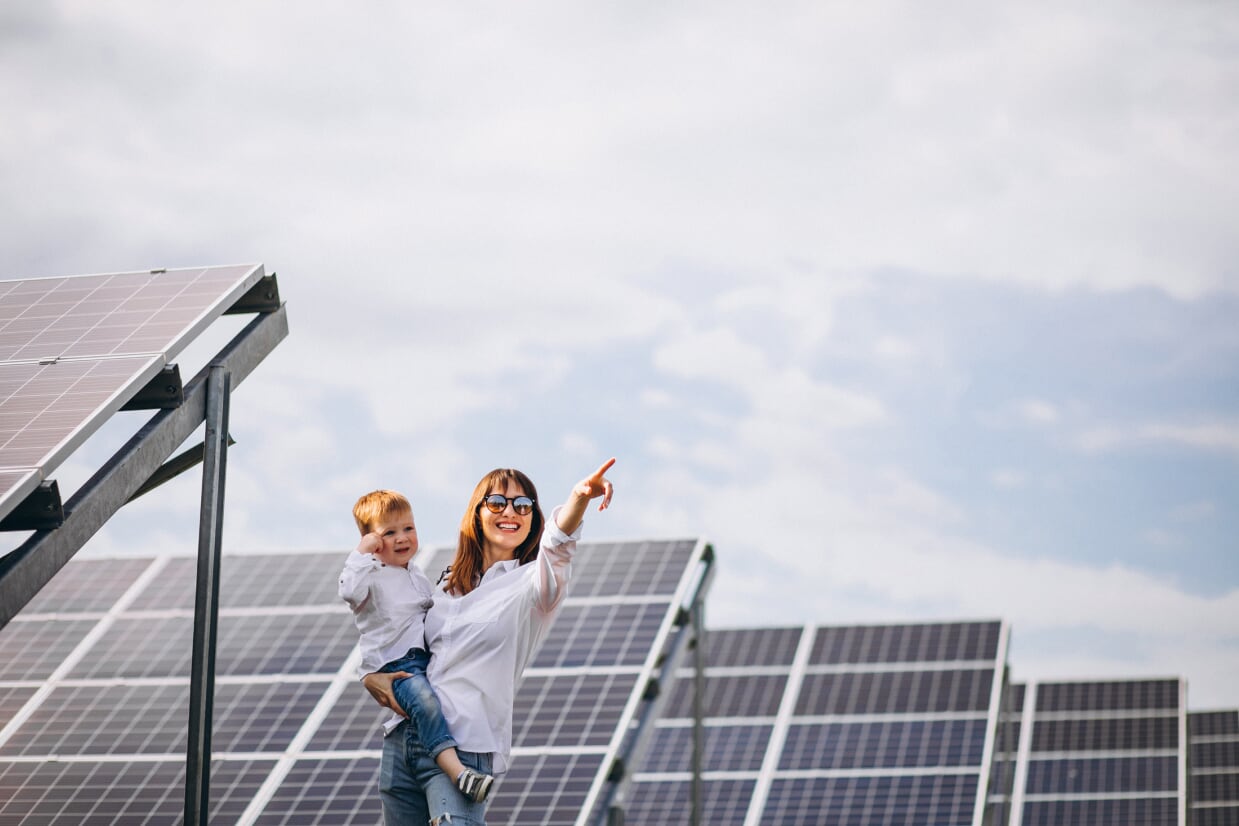 What is the government doing?
The government has approved a scheme to credit all residential electricity customers with €600, in three €200 (incl. VAT) instalments. This will apply to both bill pay and prepay customers. 
The credits will be applied to customer's accounts in three payment periods:
the first occurring between 1 November 2022 – 31 December 2022
the second occurring between 1 January 2023 – 28 February 2023
the third occurring between 1 March 2023 – 30 April 2023.
We've applied the first instalment (€183.49 excl. VAT) to all residential electricity customer's accounts. This equates to a benefit of €200 after VAT.
Customers with an online account will be able to see the credit in the 'Bills and Transactions' tab on their account dashboard. If you don't have an online account, you can register here. Customers can also see the credit on their next bill after the credit has been applied.
We'll apply the remaining two government credits in January and March 2023.
For business owners, the government has announced a Temporary Business Energy Support Scheme (TBESS) to help businesses who have seen significant increases in their energy costs compared to this time last year. Visit our business support hub for more information and to find out what supports are available.
We're here to help
We've applied the third credit to all residential electricity customer's accounts. The credit has been applied to customers' accounts automatically.
For more information, please visit the Help section of our site.
What can you do?
Whether you'd like to better understand your energy bills or find out how to reduce your energy use and save money, we've put together some guides to help you discover what options you have.
To learn more about managing your energy usage, understanding, and paying your bills, visit our helpful information hub
For tips and information on reducing the amount of energy you use, read our guide on energy saving tips
If you're interested in making your home more energy efficient, our home efficiency guide explains all you need to know on how to go about it What support options are available?
We know it's not always easy for customers to pay their bills and everyone's circumstances are different. At Bord Gáis Energy, we're committed to providing the best possible support for our customers during this turbulent time. We've already introduced a range of measures including:
Enhanced payment options/flexibility for our customers to help manage bills and payments in a tailored, individual way that best suits them
Increased resources and investment in greater training of customer care agents to ensure they are available and can offer support and advice to our customers.
Enhanced communication and advice to customers on energy efficiency tips and supports available to help them to manage their bills
Need support with paying bills?
If you're worried about paying your current or future energy bills, visit our payment support page to see what options are available to you.
Are you a business owner?
Visit our business support hub to find helpful information on the government's Temporary Business Energy Support Scheme and other support options.